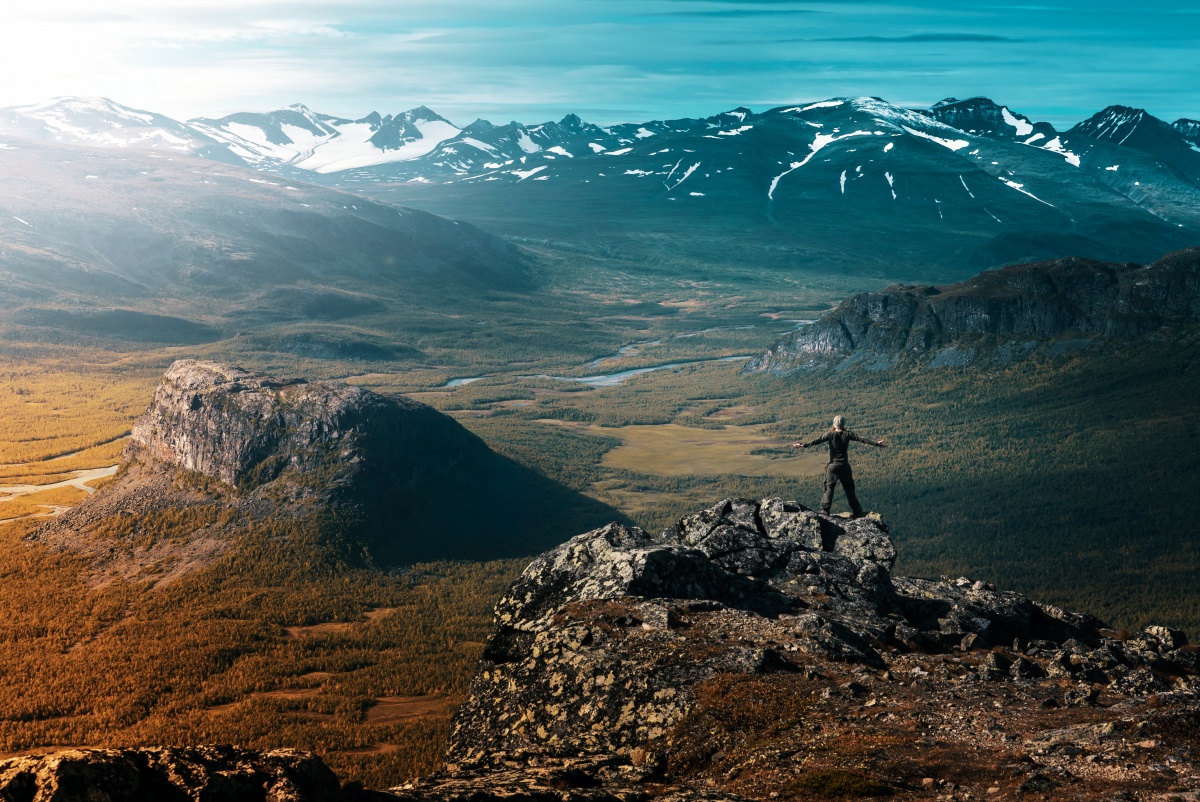 Top of Skierfe cliff in Sarek
Taken:

September 7, 2015

15:25

Location:

Sarek National Park, Northern Sweden

- Map
In moments like these nothing really matters and one can experience true freedom. Sarek national park is one of the biggest and oldest wilderness sanctuaries in Scandinavia. Definitely worth going there if you are up for adventure.
Tip: There are few places where you can enter the park but what I have heard Aktse is by far the easiest.
All the photos and videos are 100% free to use even commercially. Just give credit to Arto Marttinen / wandervisions.com.
By downloading this image you accept license. Please read before downloading.
Aperture

ƒ/11

Focal length

54mm

ISO

320

Shutter speed

1/500s