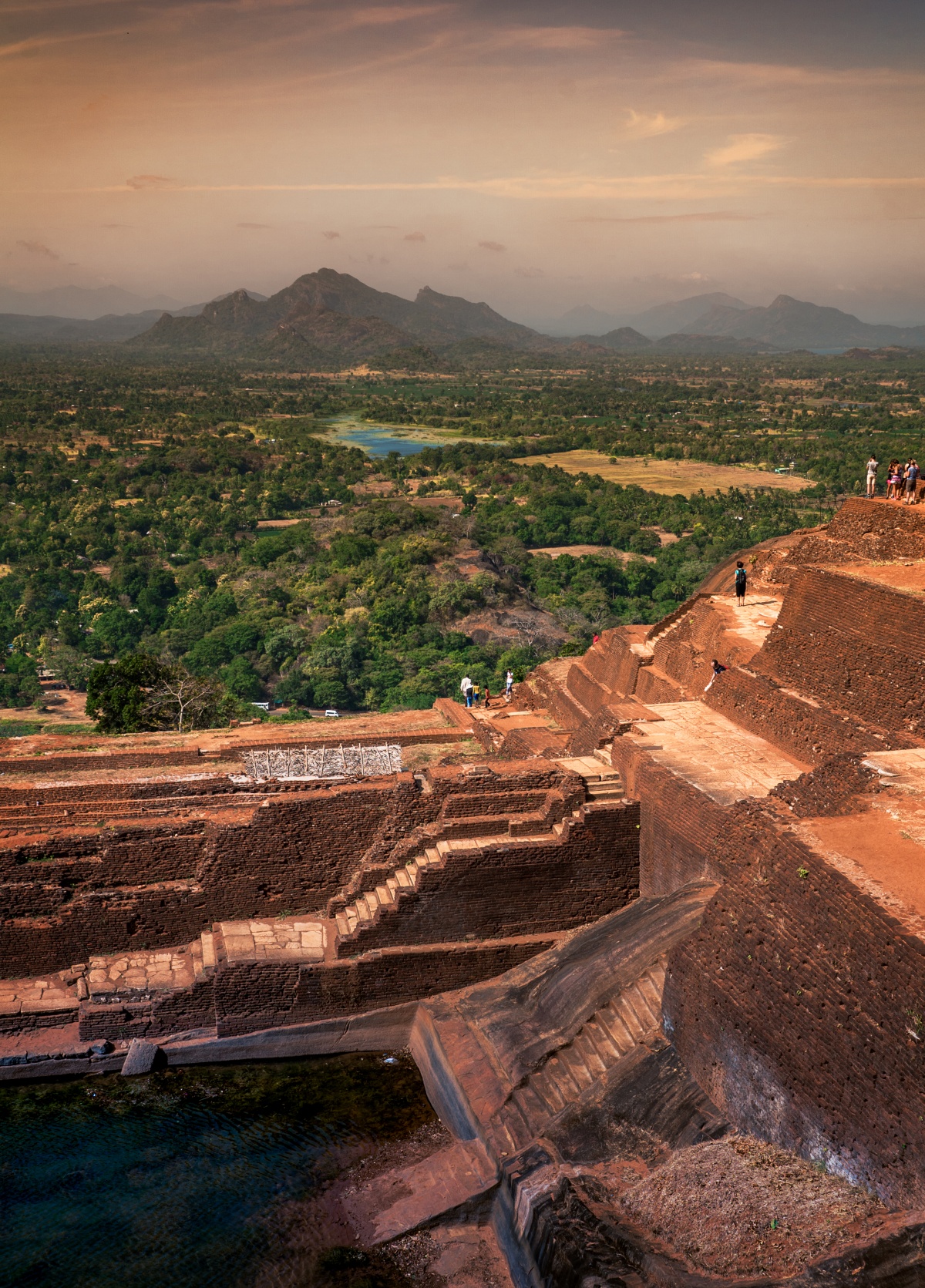 Ancient city of Sigiriya
Taken:

August 19, 2016

09:11

Location:

Sigiriya, Sri Lanka

- Map
This place has a real Game of Thrones story behind it. Prince Kasyapa was second son and couldn't inherit the throne so he killed his father. In his paranoia to protect the kingdom from his brother who was the rightful king he built his (pleasure) palace on top of 200m vertical walled high rock. It was super hard to reach and very easy to defend. After 18 years in power his brother seized the castle and King Kasyapa cut his own throat and raised the dagger proudly, sheathed it, and fell dead.
Tip: To get a good photograph of the steep walls go in the evening so that the sun has turned enough to light the walls.
All the photos and videos are 100% free to use for non-commercial projects. Just give credit to Arto Marttinen / wandervisions.com. If you want to use this for commercial project, send me email and I will give you a fair price.
By downloading this image you accept license. Please read before downloading.
Aperture

ƒ/7.1

Focal length

36mm

ISO

100

Shutter speed

1/320s