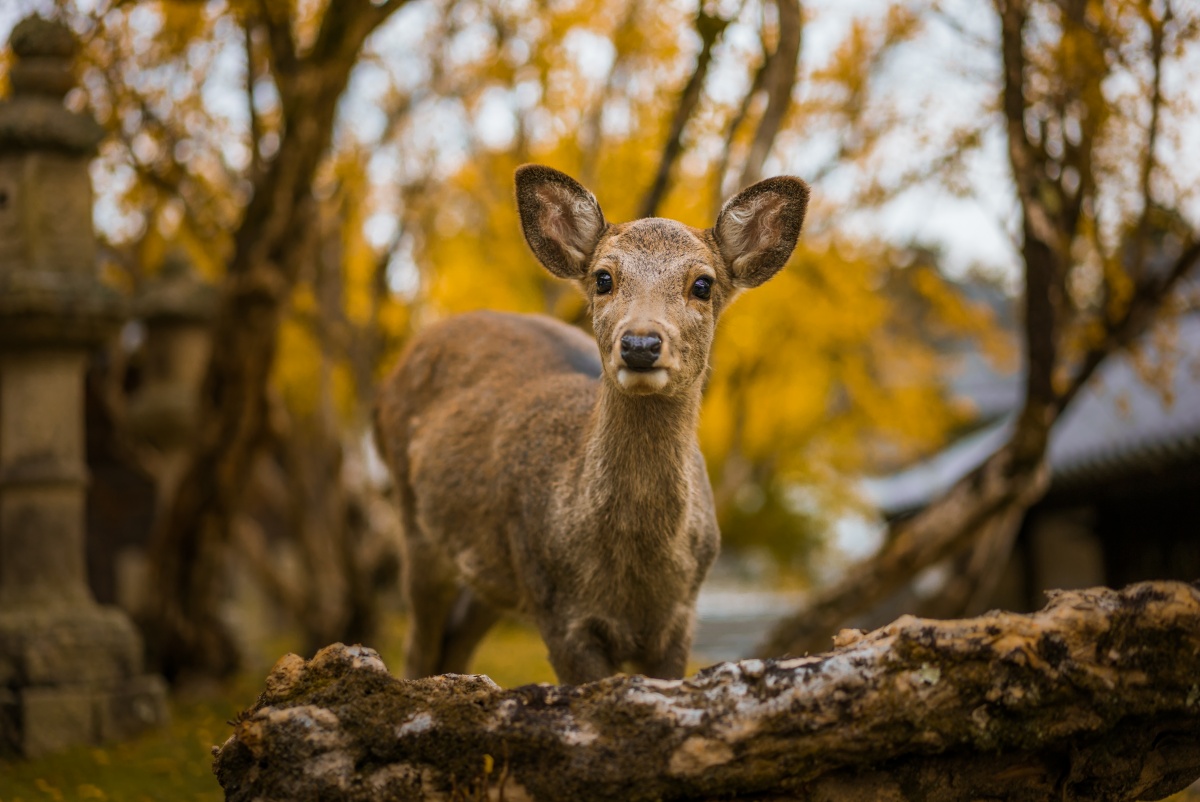 Baby deer
Taken:

November 9, 2016

15:21

Location:

Nara, Japan

- Map
Cute baby deer in Nara, Japan.
There are roughly 1200 semiwild deer living in Nara, Japan. They are really cool and super eager for "deer cookies" which are sold widely around Nara park where they usually hang out. Basically we spent two days whole just walking around and feeding them. Great fun.
Nara is a great place to visit in Japan. It's compact sized, food is really good and some of the most Japans impressive cultural sites can be found in the area such as worlds biggest bronze Buddha statue.
Tip: The deer are really (semi)wild and sometimes they can behave pretty bad if you don't give them cookies fast enough. It's totally understandable though. How would you feel if every time you tried to take a bite of a donut someone would pull it away? I would be furious. 😠
All the photos and videos are 100% free to use for non-commercial projects. Just give credit to Arto Marttinen / wandervisions.com. If you want to use this for commercial project, send me email and I will give you a fair price.
By downloading this image you accept license. Please read before downloading.
Aperture

ƒ/1.8

Focal length

55mm

ISO

200

Shutter speed

1/640s