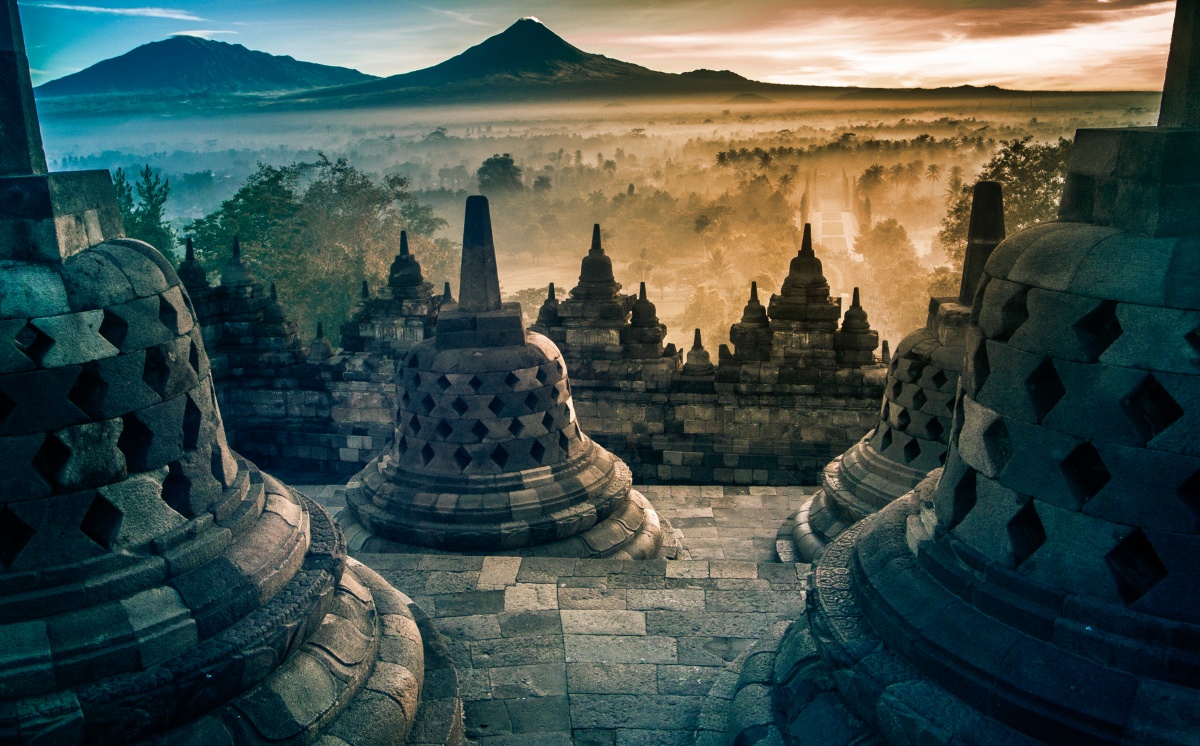 Borobudur Mahayana Buddhist Temple in Magelang, Central Java, Indonesia
Taken:

December 20, 2012

06:04

Location:

Magelang, Central Java, Indonesia

- Map
One of the dreamiest sceneries I've ever seen was sunrise at the top of this temple. Almost as mind blowing as Angkor Wat. This place is definitely worth visiting if you are traveling around Central Java.
Tip: Be on time when the gates around the area open very early in the morning. Skip everything else and head straight to the main temple, climb up and you'll have a really nice view all for yourself.
All the photos and videos are 100% free to use for non-commercial projects. Just give credit to Arto Marttinen / wandervisions.com. If you want to use this for commercial project, send me email and I will give you a fair price.
By downloading this image you accept license. Please read before downloading.
ISO

160

Shutter speed

1/60s