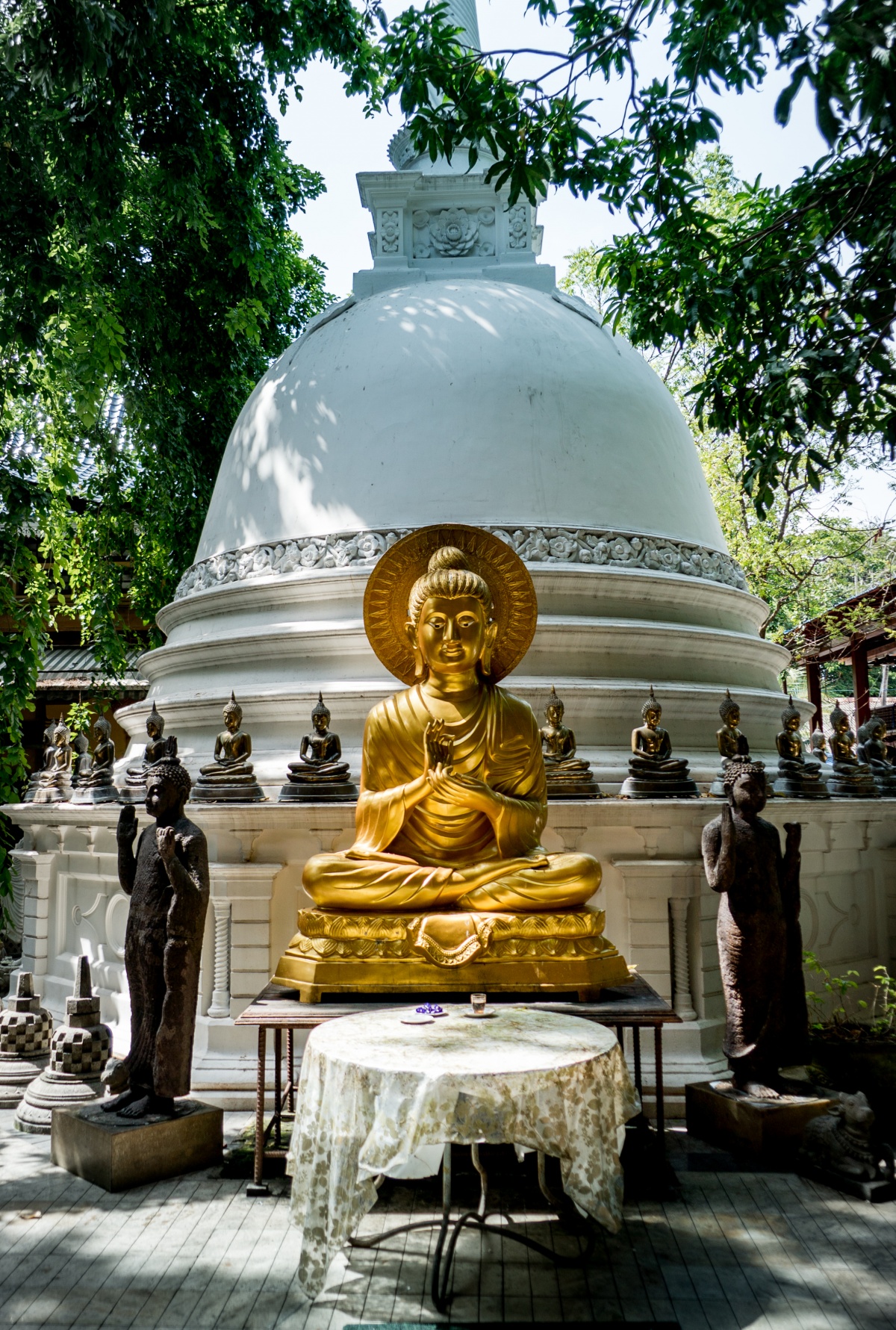 Buddha statue and stupa
Taken:

August 15, 2016

15:11

Location:

Gangaramaya Temple, Colombo

- Map
Biggest and one of the holiest temples in Colombo, Sri Lanka. It's supposedly to have a sacred relic of Buddhas hair stored in one of the well protected cabinets. It was a nice temple, but nothing really special if you have been around Asia a lot. This inner yard was really pleasant spot though.
Tip: In big cities never believe anything people say about coming festivals, bus timetables etc. Or at least check the info from at least two sources before getting a tuktuk there. Otherwise you'll get hustled bad.
All the photos and videos are 100% free to use for non-commercial projects. Just give credit to Arto Marttinen / wandervisions.com. If you want to use this for commercial project, send me email and I will give you a fair price.
By downloading this image you accept license. Please read before downloading.
Aperture

ƒ/3.5

Focal length

26mm

ISO

125

Shutter speed

1/640s