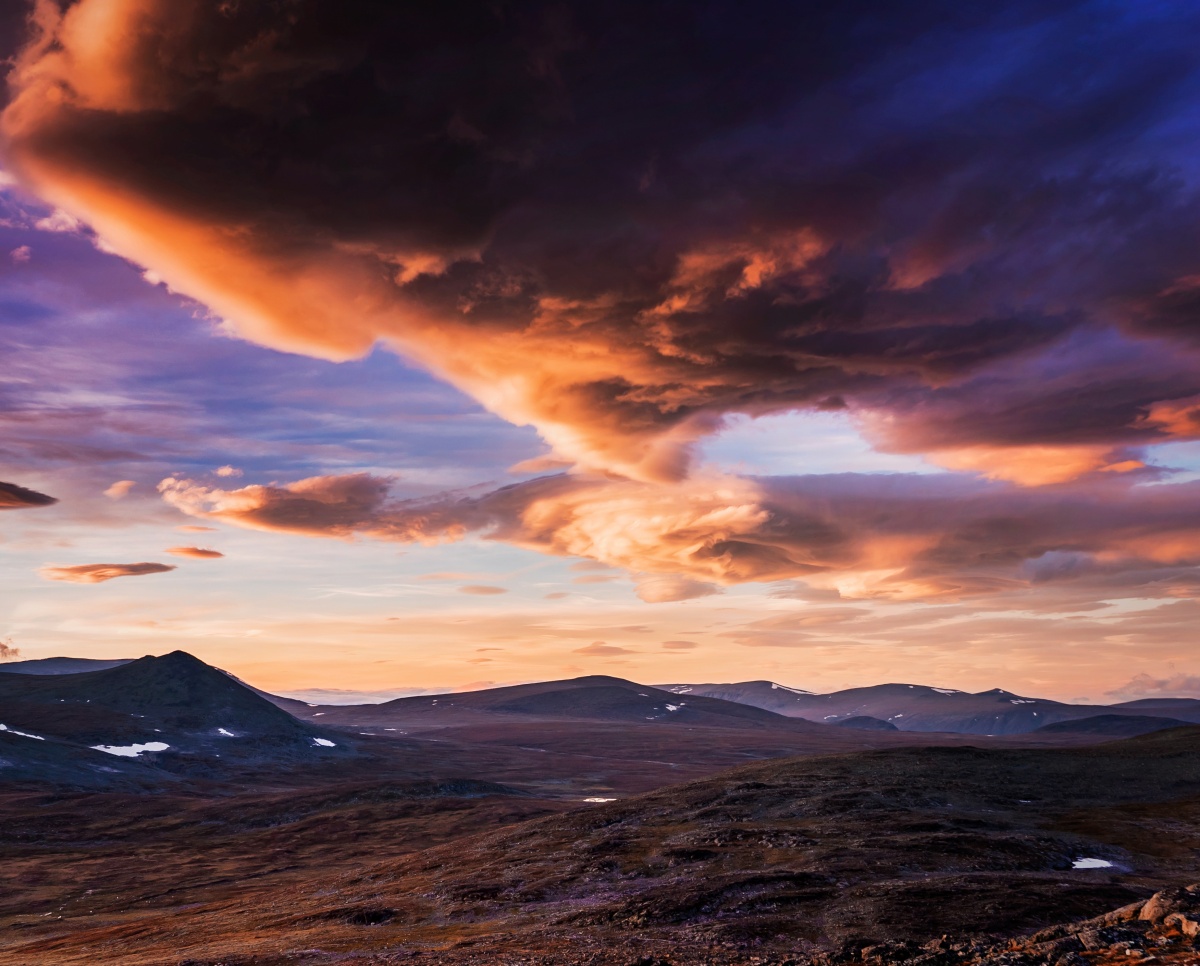 Clouds in Sarek National park, Northern Sweden
Taken:

September 8, 2015

21.45

Location:

Sarek national park, Northern Sweden, Lapland

- Map
Clouds in Sarek National park, Northern Sweden. It was very windy and clouds formed into kind of dynamic aerial whirpools. Sarek is one of the oldest national parks in Europe and it has almost 200 over 1800m peaks. Really beatiful area and very few people if you leave Aktse area which is the closest settlement to nearest parking lot.
Tip: You need good gear to go there because weather can vary very rapidly and mobile phones do not work. Also watch out for outragerous lemmings. They will eat your through you tent walls in search of food in night time.
All the photos and videos are 100% free to use for non-commercial projects. Just give credit to Arto Marttinen / wandervisions.com. If you want to use this for commercial project, send me email and I will give you a fair price.
By downloading this image you accept license. Please read before downloading.
Aperture

ƒ/8

Focal length

31mm

ISO

200

Shutter speed

1/60s