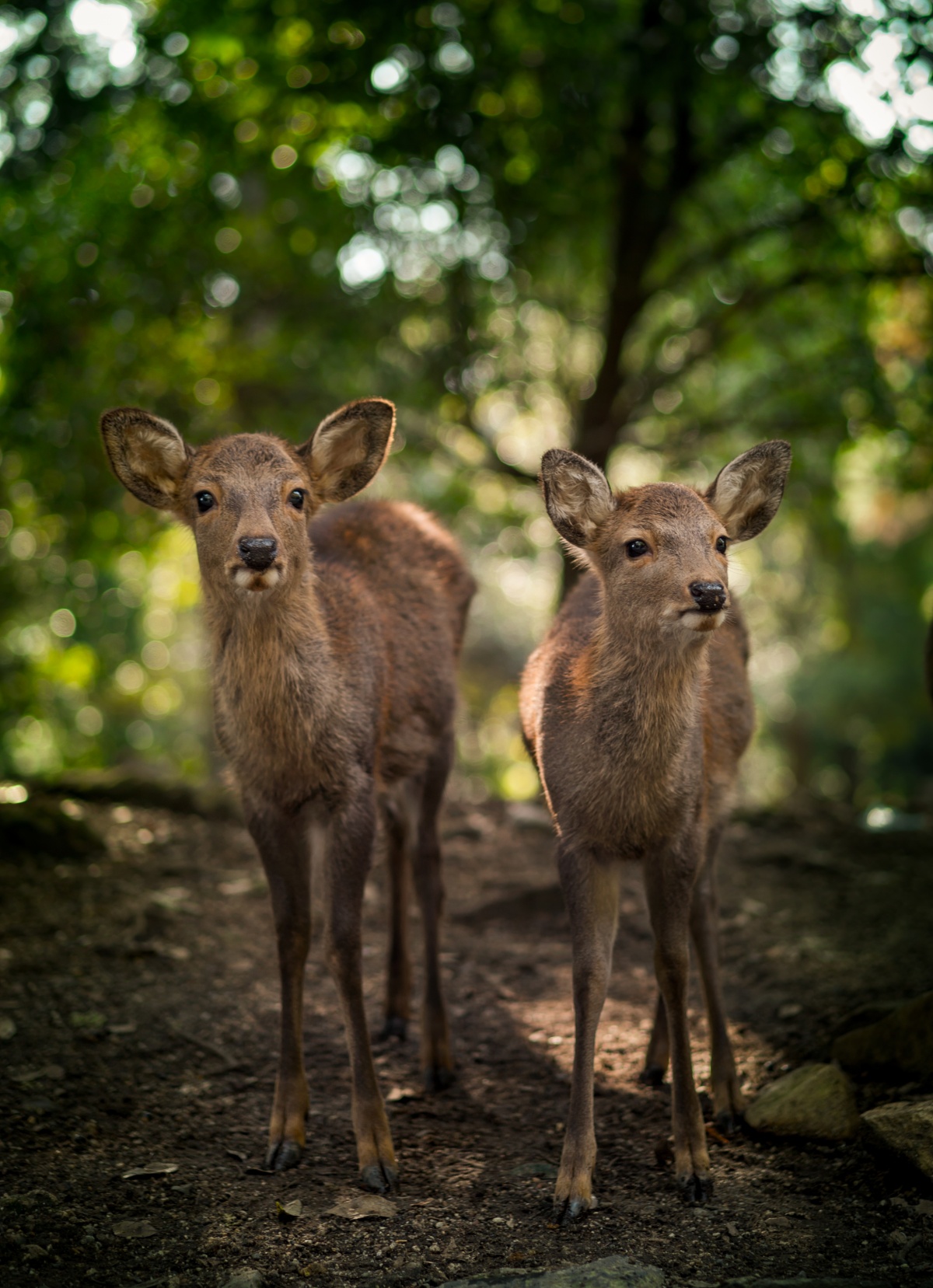 Deer siblings
Taken:

November 10, 2016

11:12

Location:

Nara, Japan

- Map
Cute baby deer siblings in Nara, Japan.
There are about 1200 semiwild deer living in Nara Park and here is a couple of the cutest ones I encountered during my time there. They are wild but raelly used to humans and especially eager for deer cookies which are widely available from small shops all around the park. Great fun and highly recommended activity when visiting Japan.
Tip: One pack of cookies costs a bit more than one euro (150 yen) and has ten cookies. Be prepared and buy more. You will need them. 🙂
All the photos and videos are 100% free to use for non-commercial projects. Just give credit to Arto Marttinen / wandervisions.com. If you want to use this for commercial project, send me email and I will give you a fair price.
By downloading this image you accept license. Please read before downloading.
Aperture

ƒ/2

Focal length

55mm

ISO

100

Shutter speed

1/200s