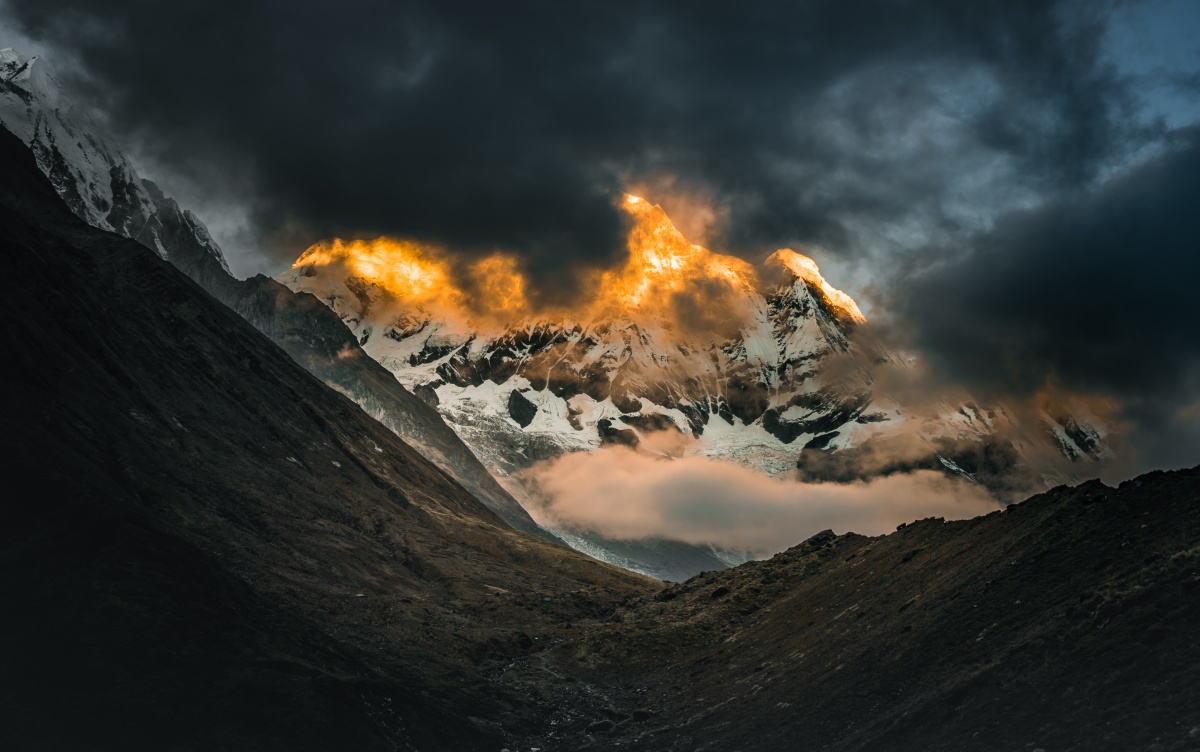 Eye of the mountain
Taken:

October 15, 2016

06:14

Location:

Annapurna Conservation Area, Nepal

- Map
Eye of the mountain aka sunrise lighting up 8000+ meter high Annapurna South in Nepal.
One of the most amazing sights I have ever seem was to witness sunrises over enormous mountains in Annapurna region in northern Nepal. The sun lights up the mountain tops about 06:10 AM and they literally glow like gold in arid and deserted landscape. This photo is shot on a way from Maccapuchre basecamp to Annapurna Basecamp in 4000 meters above sea level.
Tip: The best weather for trekking in Nepal is from October to late November and from March to April when the sky is (or should be) very clear and best for the views.
All the photos and videos are 100% free to use for non-commercial projects. Just give credit to Arto Marttinen / wandervisions.com. If you want to use this for commercial project, send me email and I will give you a fair price.
By downloading this image you accept license. Please read before downloading.
Aperture

ƒ/5

Focal length

42mm

ISO

100

Shutter speed

1/80s