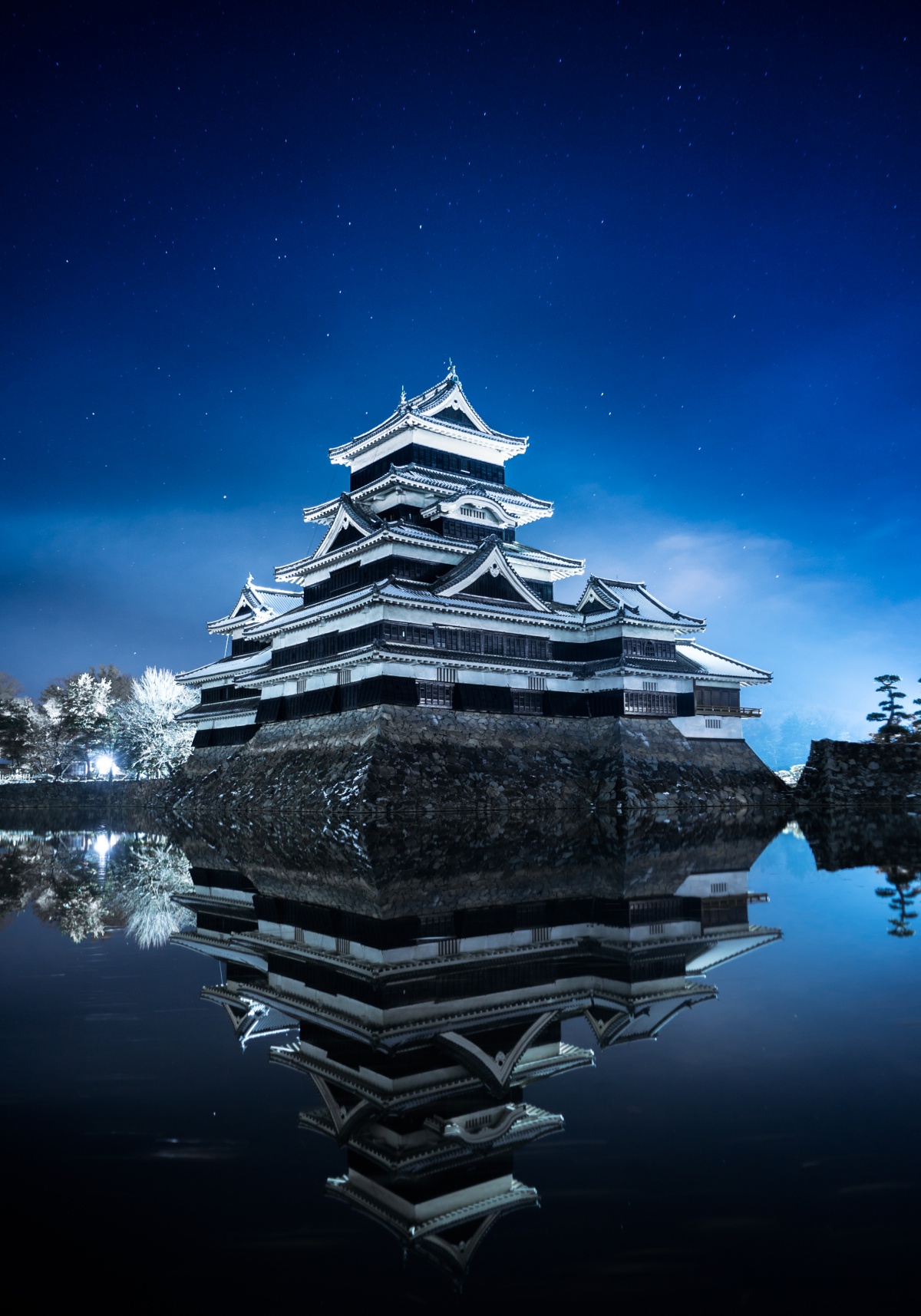 Floating Castle
Taken:

November 22, 2016

22:06

Location:

Matsumoto, Japan

- Map
Floating castle in Matsumoto, Japan.
Matsumoto castle is considered one of national treasures in Japan and widely recognized as one of the most picturesque buildings in Japan. We were really lucky because it snowed the first night we spent there and the next day was nice and cold with clear views in late evening when I took the this photo. And it's only one photo. Not a composition.
Tip: Many buildings especially in Japan look even more beautiful in night lightning which are usually really well designed and executed.
All the photos and videos are 100% free to use for non-commercial projects. Just give credit to Arto Marttinen / wandervisions.com. If you want to use this for commercial project, send me email and I will give you a fair price.
By downloading this image you accept license. Please read before downloading.
Aperture

ƒ/3.5

Focal length

24mm

ISO

250

Shutter speed

30s