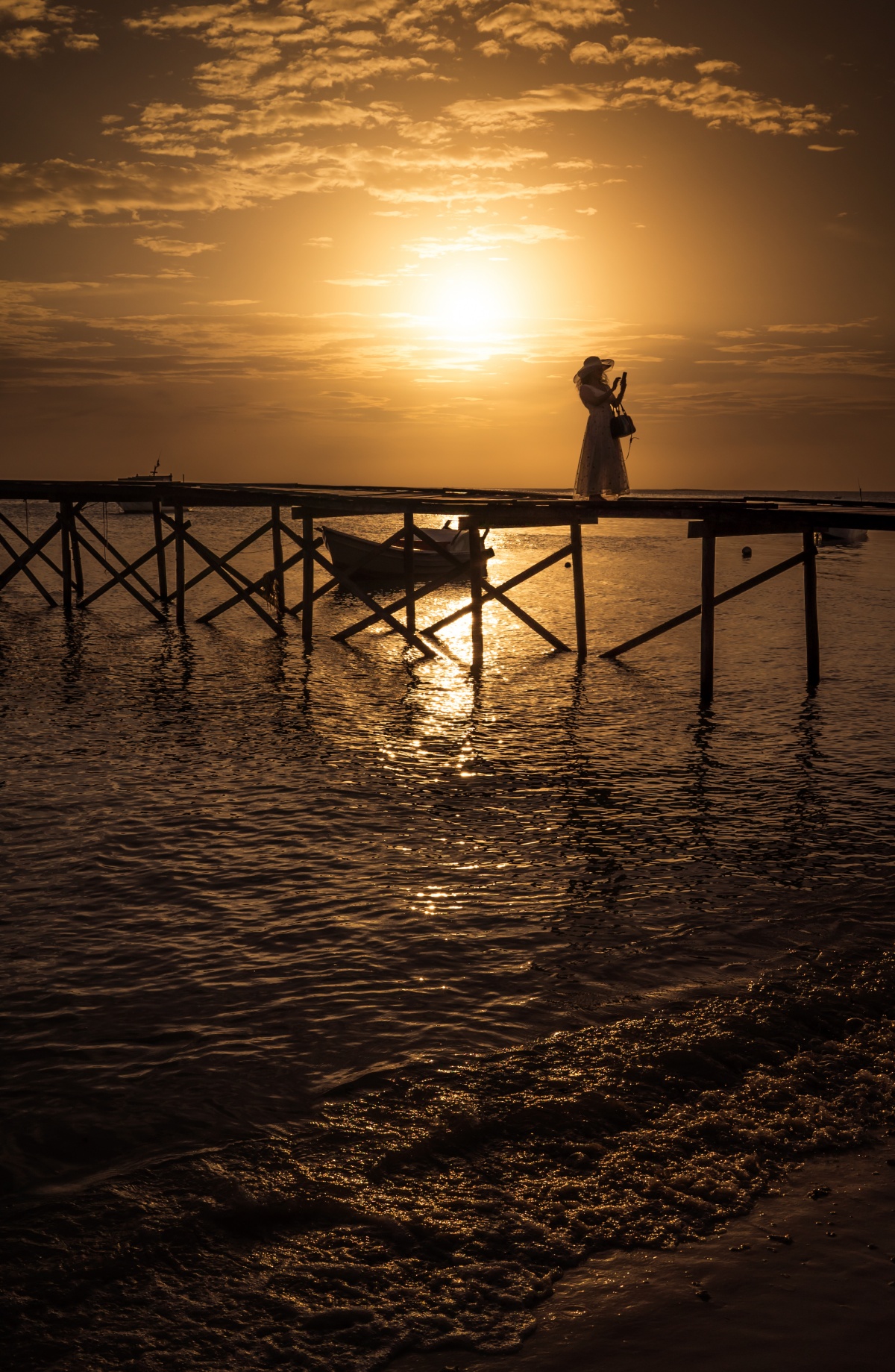 Lady taking selfie in Mari Mari Mantanani in Malaysian Borneo
Taken:

January 31, 2015

20:55

Location:

Mari Mari Mantanani, Malaysian Borneo

- Map
To be honest the place was a bit overrated. Way too expensive for what it was. Head to the Tip of Borneo instead. There you will find better food, unspoiled beaches and less daytrippers. Good sunsets though. It's always a huge bonus.
Tip: If you decide to go to Mari Mari Mantanani prepare for quite rough boat ride. Do not wear anything that shouldn't get wet. You'll be soaked for sure.
All the photos and videos are 100% free to use for non-commercial projects. Just give credit to Arto Marttinen / wandervisions.com. If you want to use this for commercial project, send me email and I will give you a fair price.
By downloading this image you accept license. Please read before downloading.
Aperture

ƒ/9

Focal length

35mm

ISO

320

Shutter speed

1/6400s