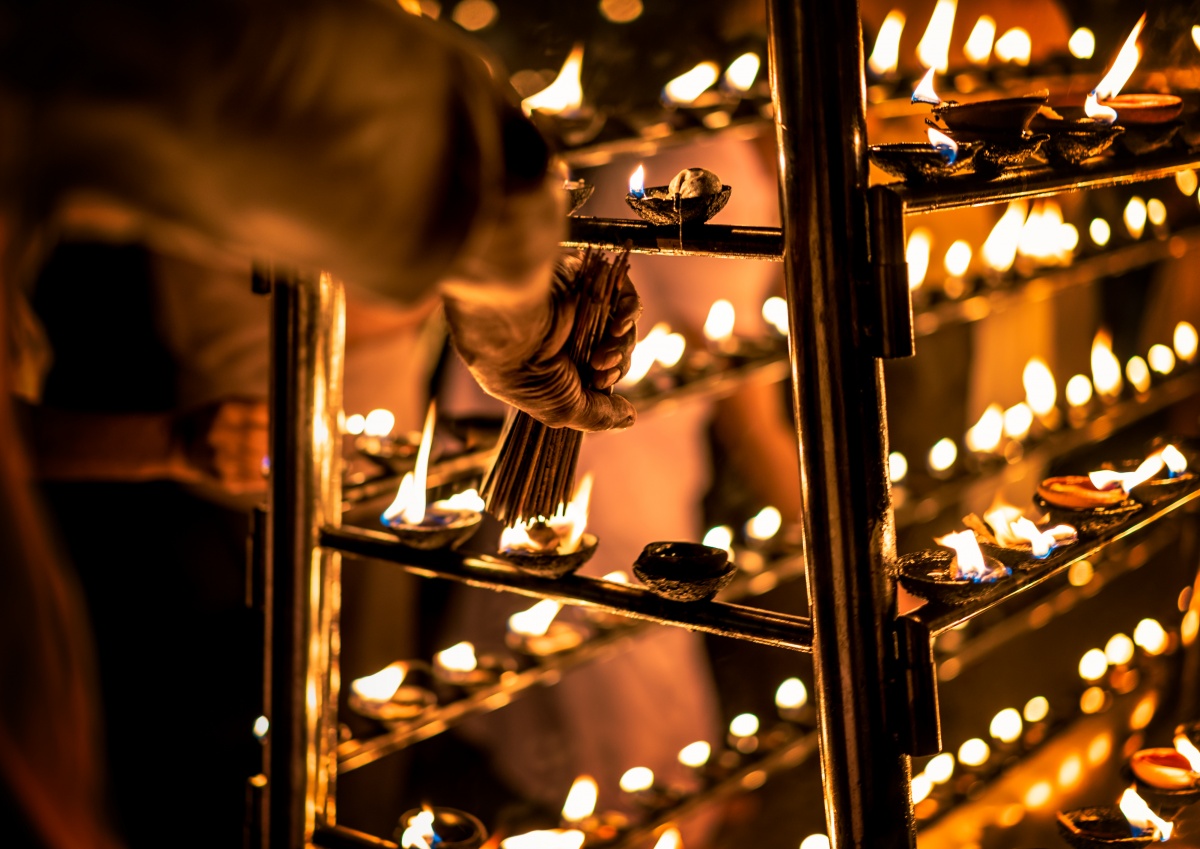 Lighting incense
Taken:

August 16, 2016

21:11

Location:

Ruwanwelisaya stupa, Anuradhapura, Sri Lanka

- Map
Old man lighting up incense in Ruwanwelisaya stupa, Anuradhapura, Sri Lanka. We visited ancient Anuradhapura temple city during full moon ceremonies and witnessed really beautiful traditions and cultural phenomena. Lots of dedicated Buddhists, thousands of candles and endless smell of incense made this place really special.
Tip: Dress in white during fullmoon ceremonies in Buddhist temples. So do all the locals as well.
All the photos and videos are 100% free to use for non-commercial projects. Just give credit to Arto Marttinen / wandervisions.com. If you want to use this for commercial project, send me email and I will give you a fair price.
By downloading this image you accept license. Please read before downloading.
Aperture

ƒ/1.8

Focal length

55mm

ISO

500

Shutter speed

1/60s