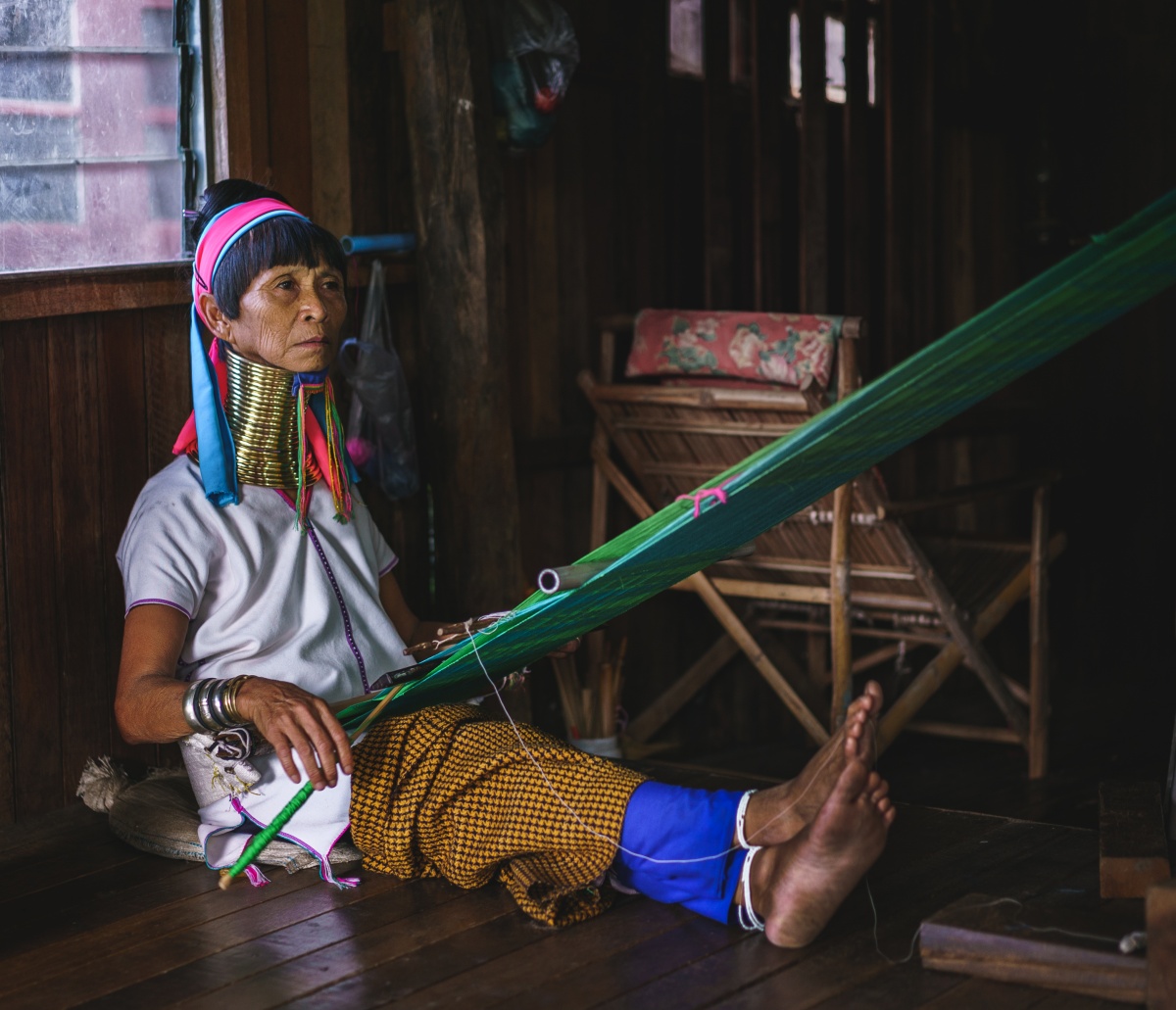 Long neck tribal woman
Taken:

September 23, 2016

14:56

Location:

Inle Lake, Myanmar

- Map
Long neck tribal woman doing traditional crafts in Inle Lake, Myanmar. Girls first start to wear rings when they are around 5 years old. Over the years the coil is replaced by a longer one and more turns are added. The weight of the brass pushes the collar bone down and compresses the rib cage. The neck itself is not lengthened; the appearance of a stretched neck is created by the deformation of the clavicle. It's a living tradition and very much alive what we heard.
Actually this Kayan woman is not propably living in Inle lake but just working and unfortunately just for the show. There are couple of long necks hanging around in Inle and many tourists visit them daily. The real long neck tribes live somewhere around Demawso and Loikaw but those sites were unaccessible for tourists at least from Inle when we asked about it. I'm not sure if you can get there as a part of governmental organised trek or something. Ask around. It's probably very interesting area.
Tip: Be polite and ask if it's OK to take a photo. You don't want to be an asshole right?
All the photos and videos are 100% free to use for non-commercial projects. Just give credit to Arto Marttinen / wandervisions.com. If you want to use this for commercial project, send me email and I will give you a fair price.
By downloading this image you accept license. Please read before downloading.
Aperture

ƒ/1.8

Focal length

55mm

ISO

320

Shutter speed

1/160s