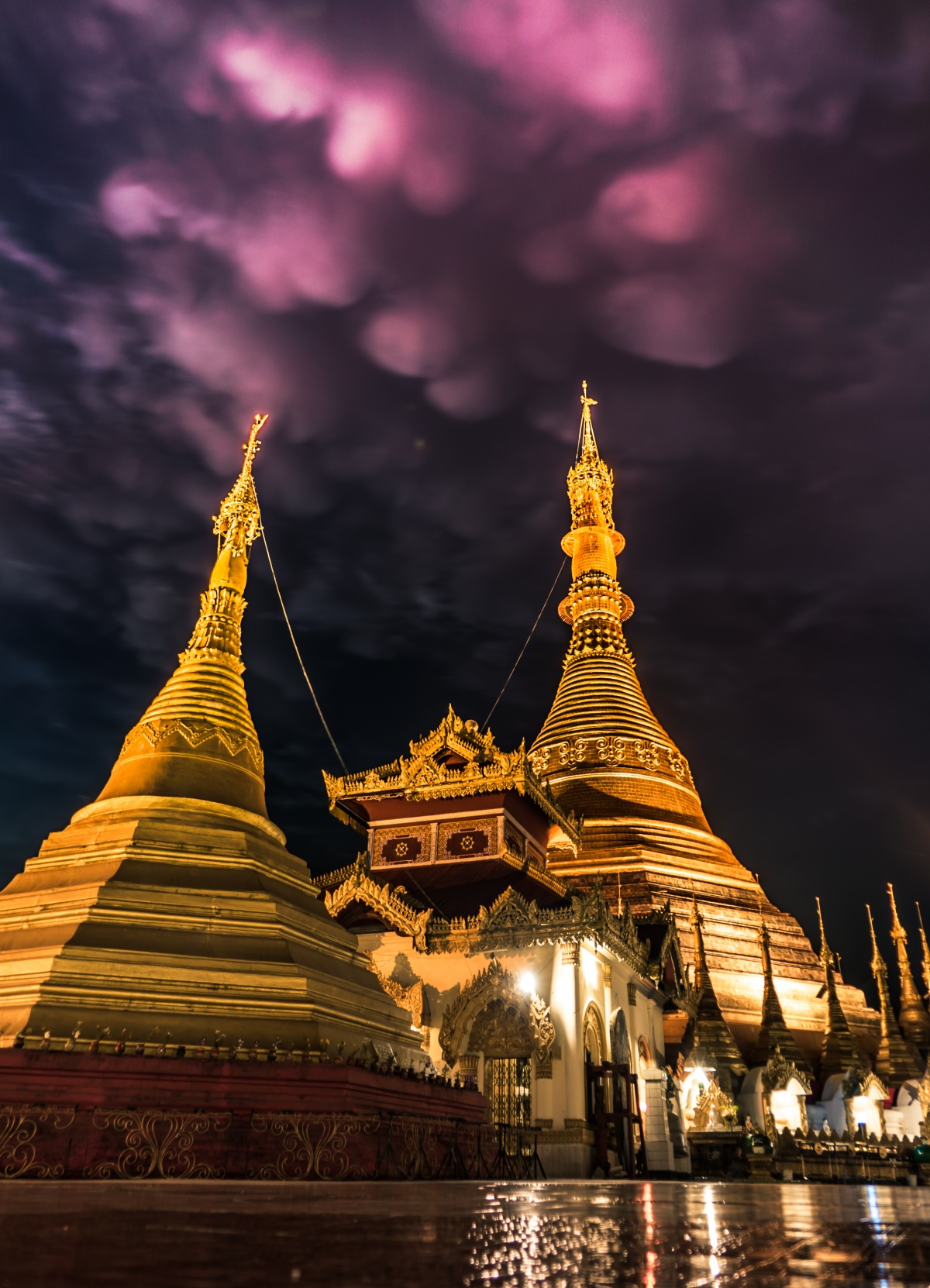 Mammatus clouds
Taken:

September 29, 2016

19:23

Location:

Mawlamyine, Myanmar

- Map
This photo is not about the Kyaik Tan Lan Pagoda (which although is nice) but the clouds. They are pretty rare cloud type called mammatus clouds and they usually appear during hard core thunders storms and tornadoes. I've never ever seen them before and was supers toked to see them. Unfortunately they appeared pretty late in the evening so I couldn't get suberb photo of them. I actually saw them twice near Mawlamyine in Myanmar. The skies were really dramatic many times there.
Tip: When you take a photos of buildings, landscapes or basically any subject that has open sky behind it, pay some attention to sky because dramatic clouds can really make the picture.
All the photos and videos are 100% free to use for non-commercial projects. Just give credit to Arto Marttinen / wandervisions.com. If you want to use this for commercial project, send me email and I will give you a fair price.
By downloading this image you accept license. Please read before downloading.
Aperture

ƒ/3.5

Focal length

24mm

ISO

100

Shutter speed

1.6s