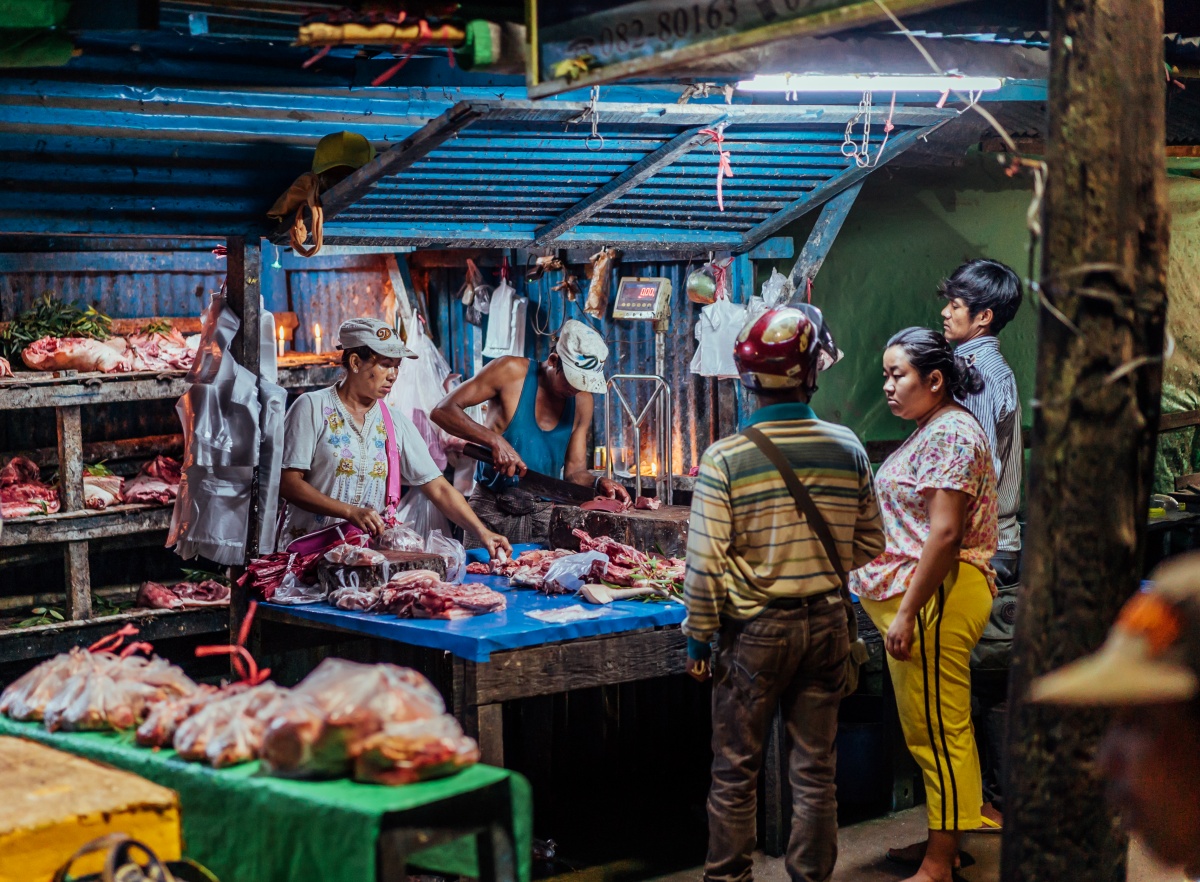 Meat market
Taken:

September 15, 2016

03:11

Location:

Hsipaw, Myanmar

- Map
Local meat stall at Hsipaw morning market in mid Myanmar. Morning market usually starts at 2:30 AM (!!) and last until the sunrise about 07:00 AM. I have no idea why they have a market in the middle of the night. It might be that the food is better preserved in lower temperatures of the night. Hard to say.
Even though the food is really good in Myanmar the level of hygienics can be deceiving. Western standard cold chain from manufacturer to home kitchen is non-existent and all the meat is prepared in semiclean conditions. So I wouldn't recommend meat sashimi or bloody raw steaks in Myanmar. When cooked well or fried it should be completely fine even though I managed to get a food poisoning even from the safest of the safe – Fried Rice Chicken.
Tip: Because the food can be deceiving I wouldn't recommend making hourly schedule for the whole of your trip. If your stomach gets destroyed you should rest a while. If you have planned and booked everything in advance it's gonna be one shitty ride. And they probably won't give your money back anyways.
All the photos and videos are 100% free to use for non-commercial projects. Just give credit to Arto Marttinen / wandervisions.com. If you want to use this for commercial project, send me email and I will give you a fair price.
By downloading this image you accept license. Please read before downloading.
Aperture

ƒ/1.8

Focal length

55mm

ISO

2500

Shutter speed

1/100s