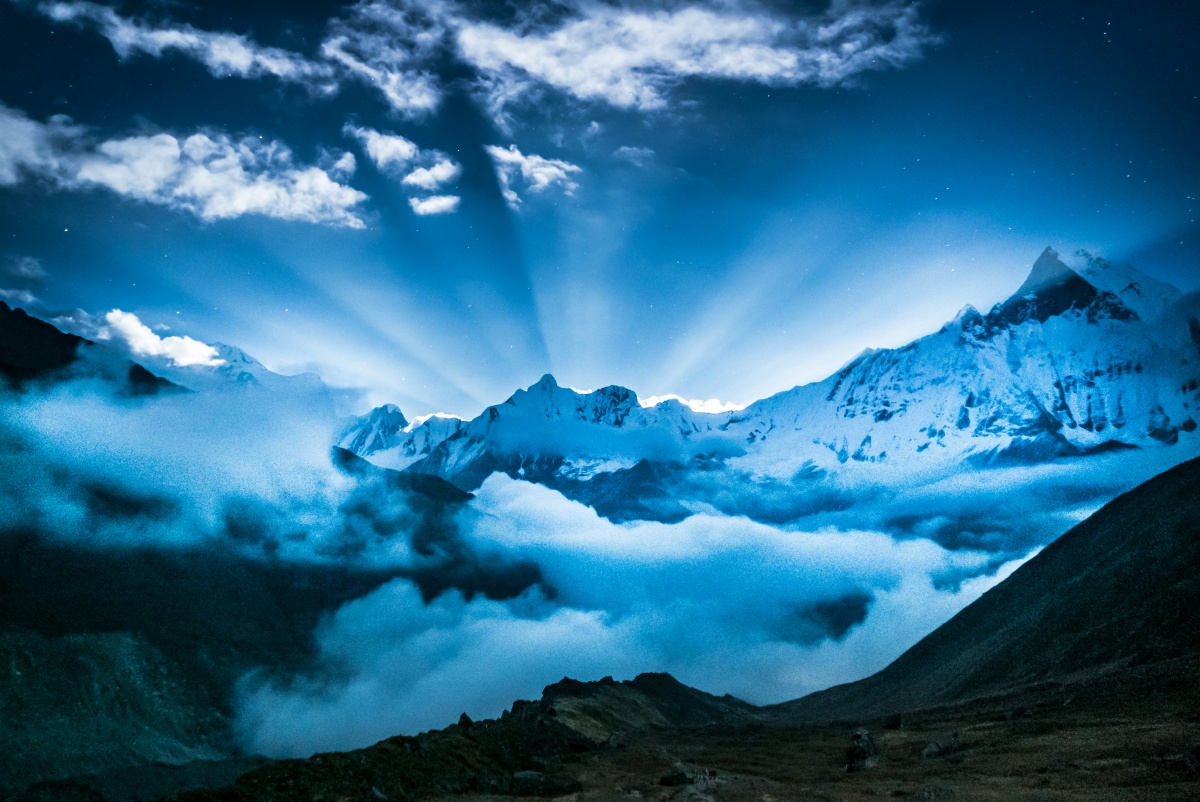 Moonrise
Taken:

October 14, 2016

21:46

Location:

Annapurna Basecamp, Nepal

- Map
Full moon rising over mountain range in Annapurna region, northern Nepal. We were accidentally very lucky to have full moon on the day we reached Annapurna Basecamp in 4300 meters after 5 days of trekking. I wish the sky would have been a bit more clear since the misty clouds took over minutes after this shot. The sky came clear again about 02:00 AM but I missed the moonrise which would apparently have been something out of this world. Well you can't always have it all I guess. 🙂
Tip: For shots like this you'll need a tripod to keep your camera steady. It really doesn't have to be a big one in the mountains since there is really little vegetation usually. Sturdy Gorillapod or just a tinyminy table tripod will do just fine if it's not windy.
All the photos and videos are 100% free to use for non-commercial projects. Just give credit to Arto Marttinen / wandervisions.com. If you want to use this for commercial project, send me email and I will give you a fair price.
By downloading this image you accept license. Please read before downloading.
Aperture

ƒ/3.5

Focal length

24mm

ISO

3200

Shutter speed

5s