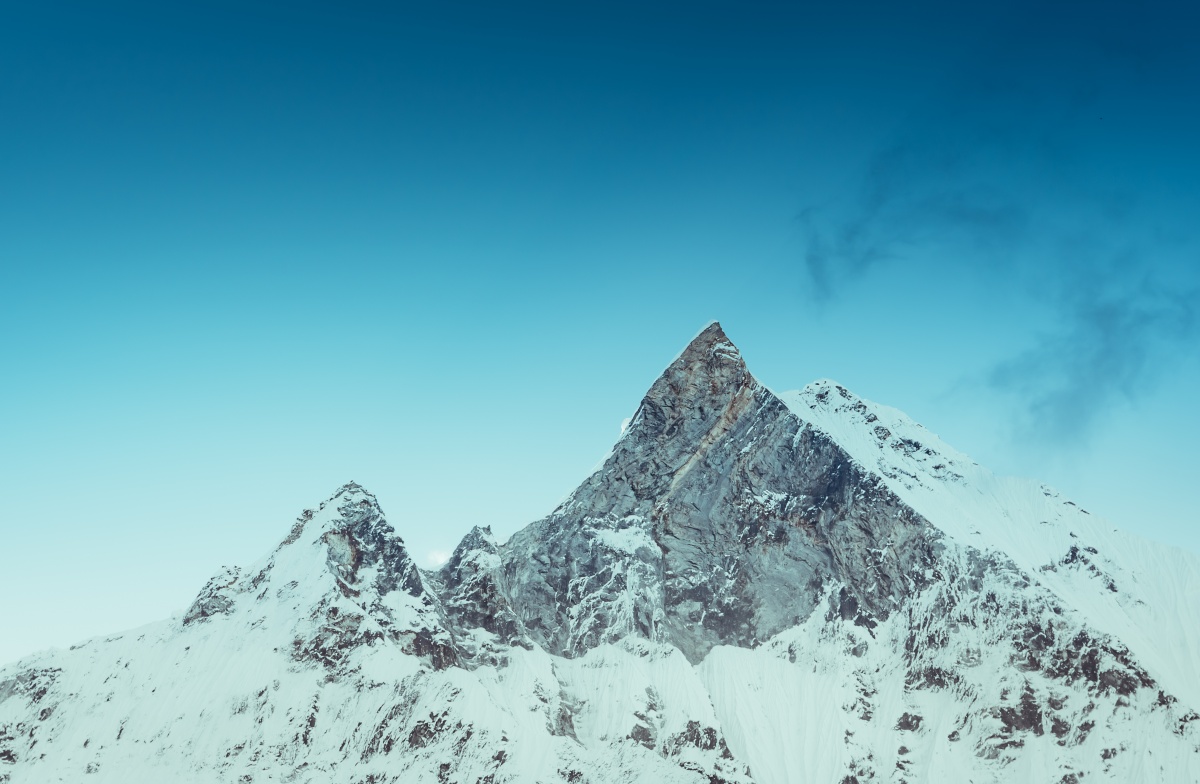 Mountain Tops
Taken:

October 20, 2016

06:02

Location:

Machapuchare basecamp, Annapurna conservation area, Nepal

- Map
Machapuchare mountain top in eerie morning light.
Machapuchare is worshipped as a holy mountain for Nepalese local people living around Annapurna mountain range. The mountain itself is only about 6600 meters high but it's highly dominant in the landscape. The higher 8000+ meter tops of Annapurna are more flat compared to pointy Machapuchare. It actually used to be even more pointy but quite recent earthquake cracked the top off.
The name Machapuchare means "fish tail" and it looks a bit like a fishtail from a certain angle. Because it's considered as holy it's not allowed to climb there and all the water that comes down in streams is considered holy as well so take caution not to mess with Himalayan spirits.
All the photos and videos are 100% free to use for non-commercial projects. Just give credit to Arto Marttinen / wandervisions.com. If you want to use this for commercial project, send me email and I will give you a fair price.
By downloading this image you accept license. Please read before downloading.
Aperture

ƒ/5.6

Focal length

96mm

ISO

250

Shutter speed

1/160s