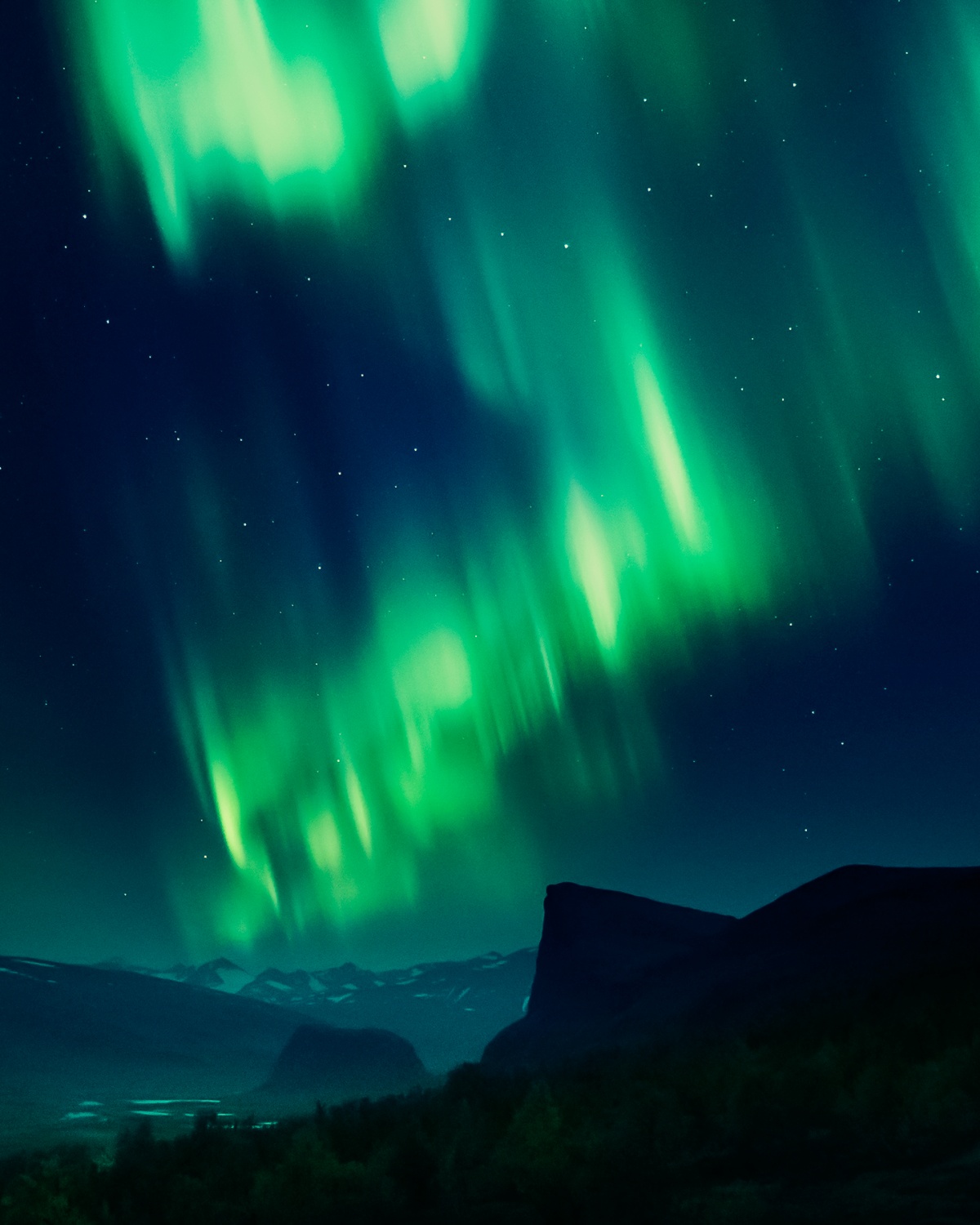 Northern lights in Sarek, northern Sweden
Taken:

February 18, 2018

Location:

Sarek national park, Lapland, northern Sweden
We were super lucky to see northern lights basically every night during our hike in Sarek. Since there is no light pollution around the colors were really vivid and strong. I wasn't sure that it was even possible, but the lights really lit up the landscape as well. Atleast the camera sensor was able to capture it while taking timelapse. Northern lights depend on the activity cycle of the sun these are the years to see them if you feel like it. 😉
Tip: Take your sleeping mattress and sleeping bag outside, lay back and enjoy the show. The usually come in bursts so situation might change very quickly.
All the photos and videos are 100% free to use even commercially. Just give credit to Arto Marttinen / wandervisions.com.
By downloading this image you accept license. Please read before downloading.
Aperture

ƒ/3.5

Focal length

24mm

ISO

6400

Shutter speed

5s