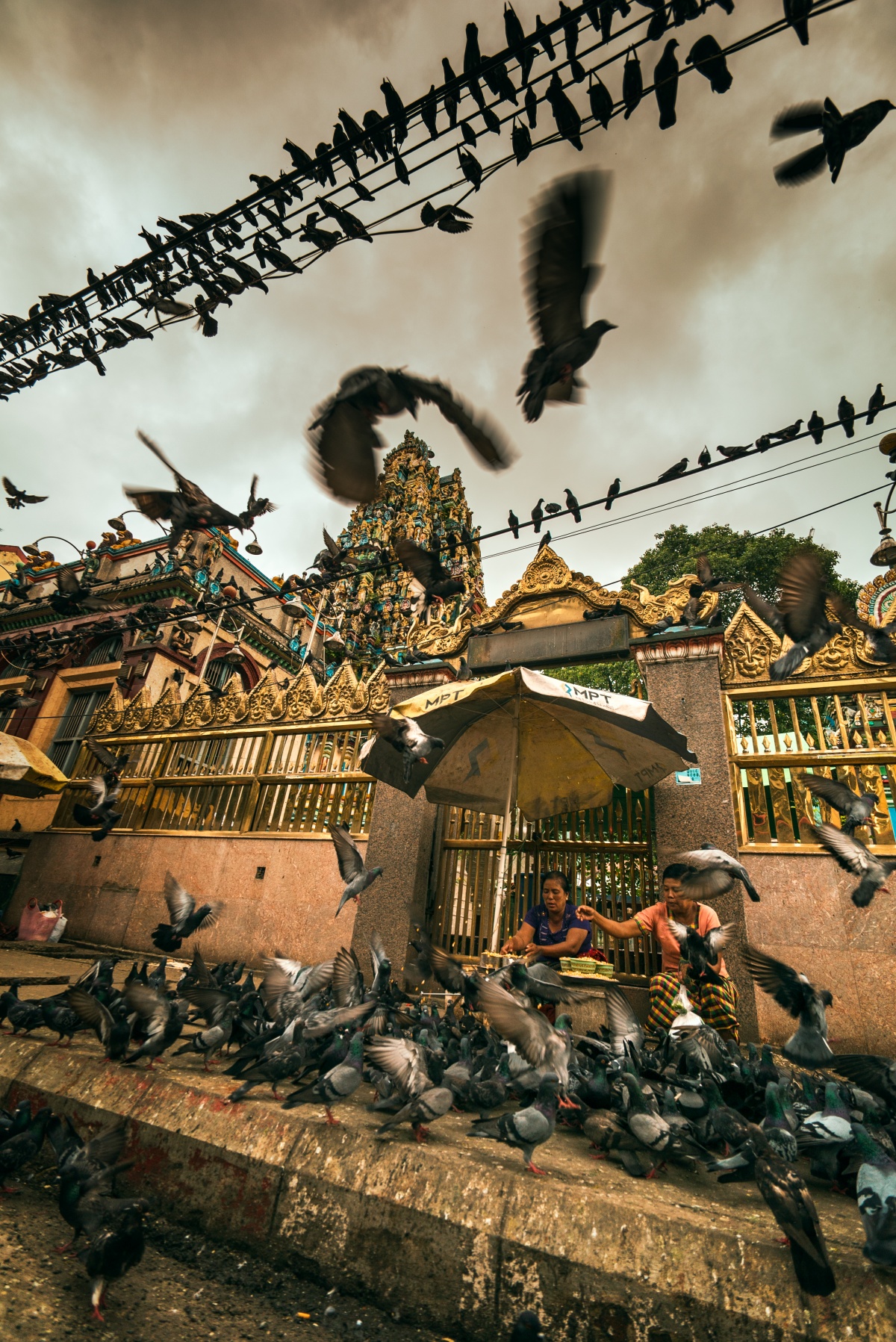 Pigeon Mayhem
Taken:

September 3, 2016

13:11

Location:

Yangon, Myanmar

- Map
Pigeon mayhem at Sri Kaali Amman Hindu temple in Yangon, Myanmar
Myanmar and Yangon is all about Buddhism and temples, especially famous for Shwedagon Pagoda which is probably the most amazing temple in the world. However there are lot of smaller temples as well which can be more authentic due to their down to earth appearance. This one is one of the few Hindu temples in the city where they apparently feed the pigeons. There were literally hundreds of them hording for food. I only had 15mm lens with me so I had to really push into middle of action to catch this. Luckily it's not the bird flu season.
Tip: When the photos you take don't have the impact you are looking for – go closer. It almost always helps.
All the photos and videos are 100% free to use even commercially. Just give credit to Arto Marttinen / wandervisions.com.
By downloading this image you accept license. Please read before downloading.
Aperture

ƒ/4.5

Focal length

15mm

ISO

400

Shutter speed

1/250s