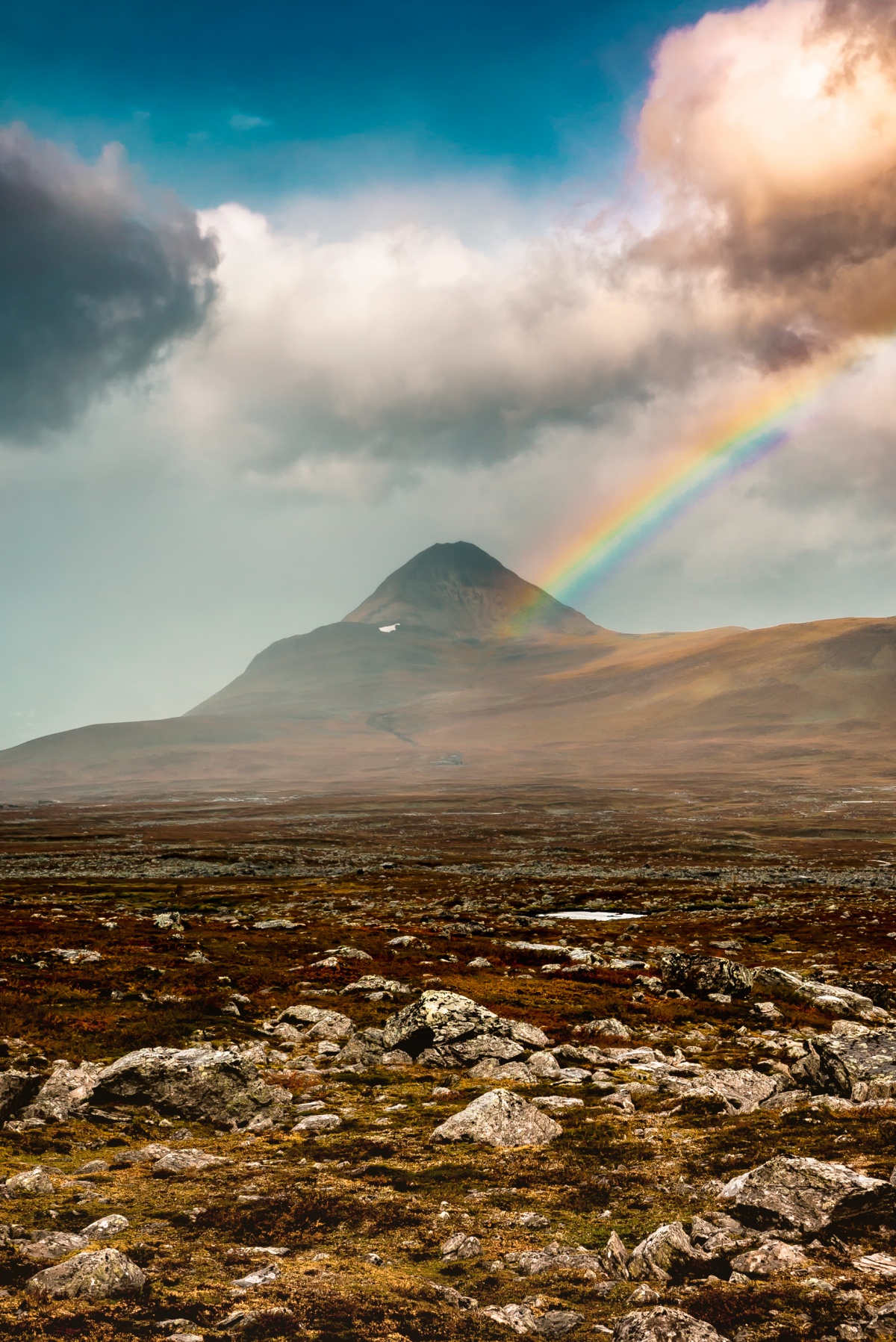 Rainbow above Barras mountain top
Taken:

September 10, 2014

16:32

Location:

Three-Country Cairn, Lapland, Finland

- Map
The weather can be very tricky in Lapland highlands. It might be clear for few hours and suddenly it starts to pour. Since there is nowhere to escape in barren landscape you might just sit still and enjoy the show.
Tip: ALWAYS get some silicate gel packs for your electronics and camera bag because nothing really dries up there.
All the photos and videos are 100% free to use for non-commercial projects. Just give credit to Arto Marttinen / wandervisions.com. If you want to use this for commercial project, send me email and I will give you a fair price.
By downloading this image you accept license. Please read before downloading.
Aperture

ƒ/2.8

Focal length

35mm

ISO

100

Shutter speed

1/2000s