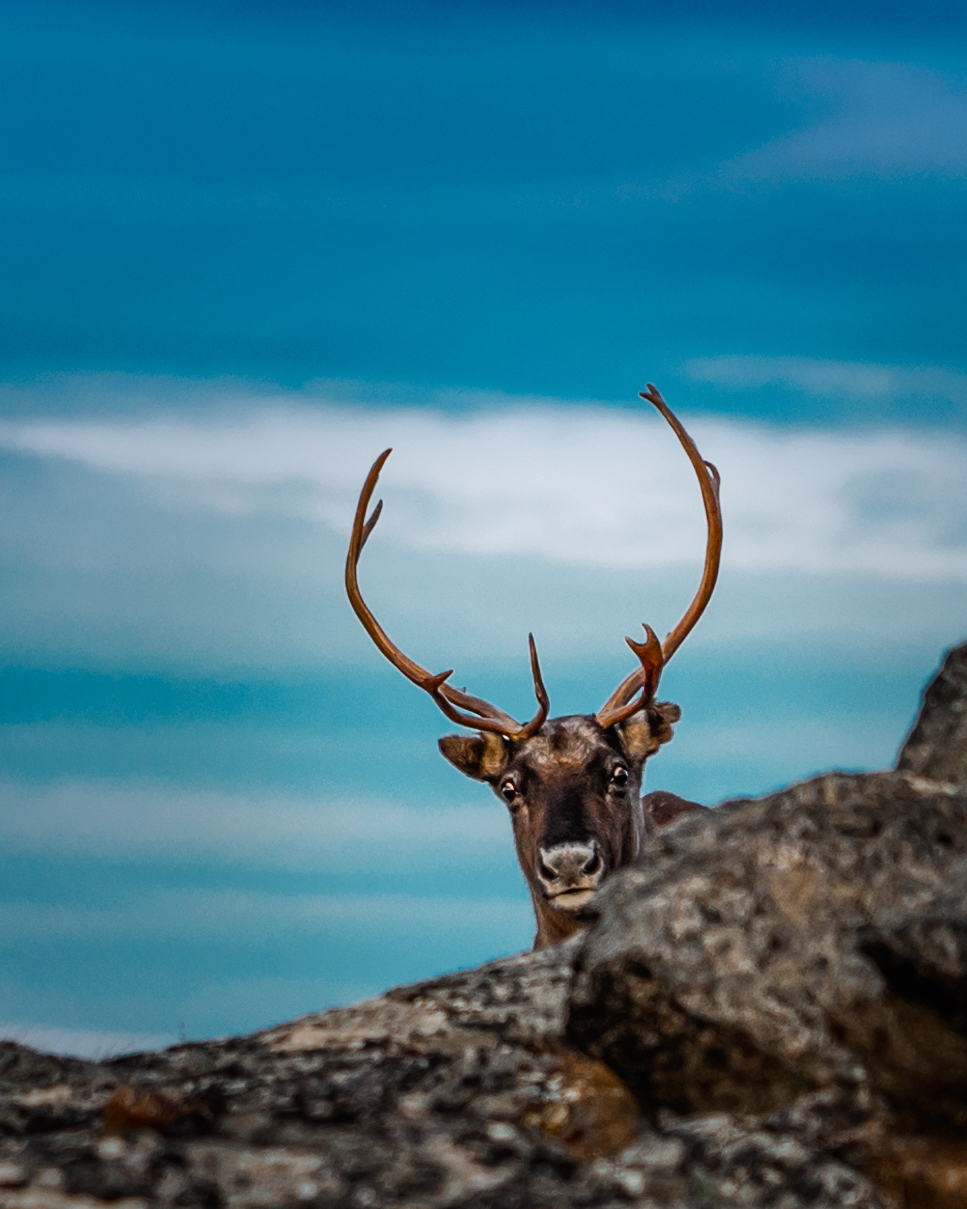 Reindeer staring game
Taken:

September 12, 2015

21:11

Location:

Sarek National Park, Northern Sweden

- Map
This photo was taken on top of Skierfe cliff in Sarek. It was actually pretty scary because right behind me was over 100m deep fall down to valley. IF the reindeer would have snapped he could have push me off the cliff easily. Luckily he was quite relaxed fella and we got along good.
Tip: Reindeer are not pets. They are domesticated but they have will of their own. So don't try to pet them and treat them respectfully so they will return the favor. If you mess up with the herd there is nowhere to escape in rugged landscape. Usually they are fine though. Just don't go between mother and the young ones.
All the photos and videos are 100% free to use for non-commercial projects. Just give credit to Arto Marttinen / wandervisions.com. If you want to use this for commercial project, send me email and I will give you a fair price.
By downloading this image you accept license. Please read before downloading.
Aperture

ƒ/6.3

Focal length

240mm

ISO

250

Shutter speed

1/500s