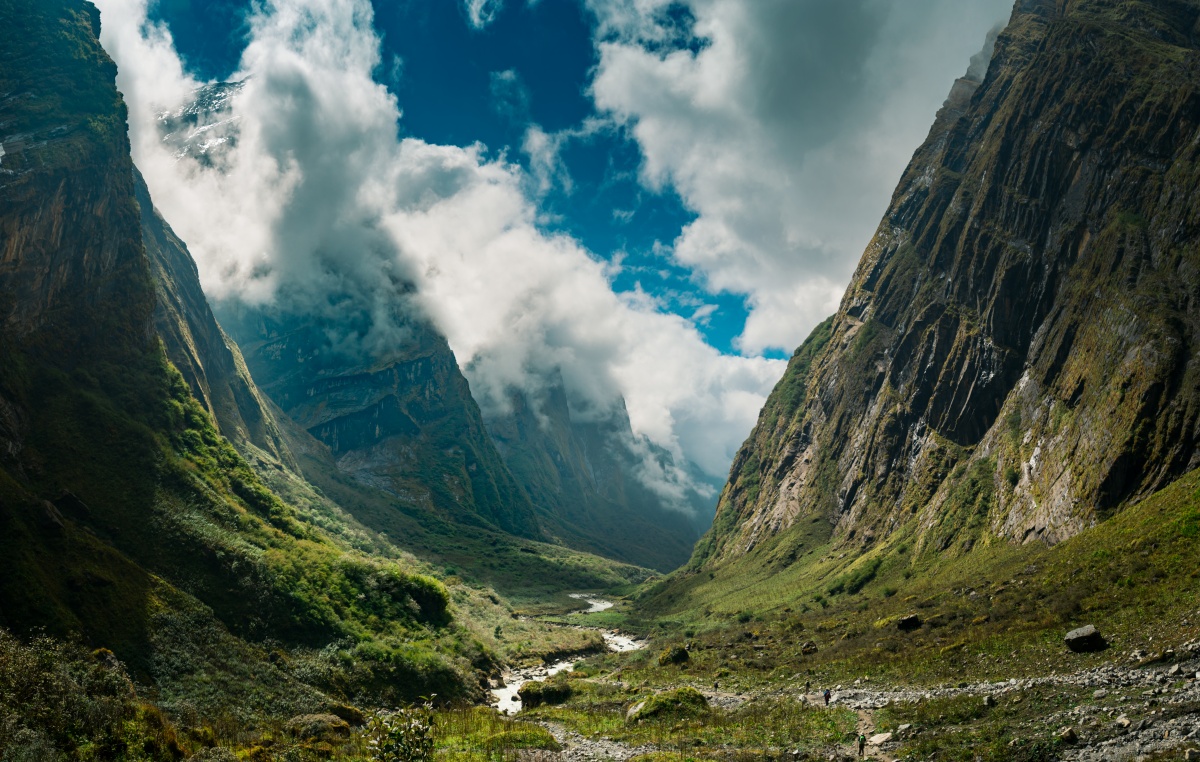 River valley
Taken:

October 8, 2016

10:21

Location:

Annapurna Conservation Area, Nepal

- Map
River valley on a way to Annapurna Basecamp in Nepal. I did an 8 day trek to Annapurna Basecamp in the beginning of october. The views were absolutely amazing. Even though I have been traveling and trekking quite a lot there is nothing like Nepalese mountains and their snowy tops in the horizon. There are three persons walking on path in the lower right corner of the photo. That gives a bit perspective how massive the valley was.
Tip: When you go trekking take plenty of chocolate bars with you. You will appreciate the extra calories during 10 hour days. Snickers is probably the best. They are widely available and don't get easily mushy in high temperatures.
All the photos and videos are 100% free to use for non-commercial projects. Just give credit to Arto Marttinen / wandervisions.com. If you want to use this for commercial project, send me email and I will give you a fair price.
By downloading this image you accept license. Please read before downloading.
Aperture

ƒ/9

Focal length

36mm

ISO

100

Shutter speed

1/200s