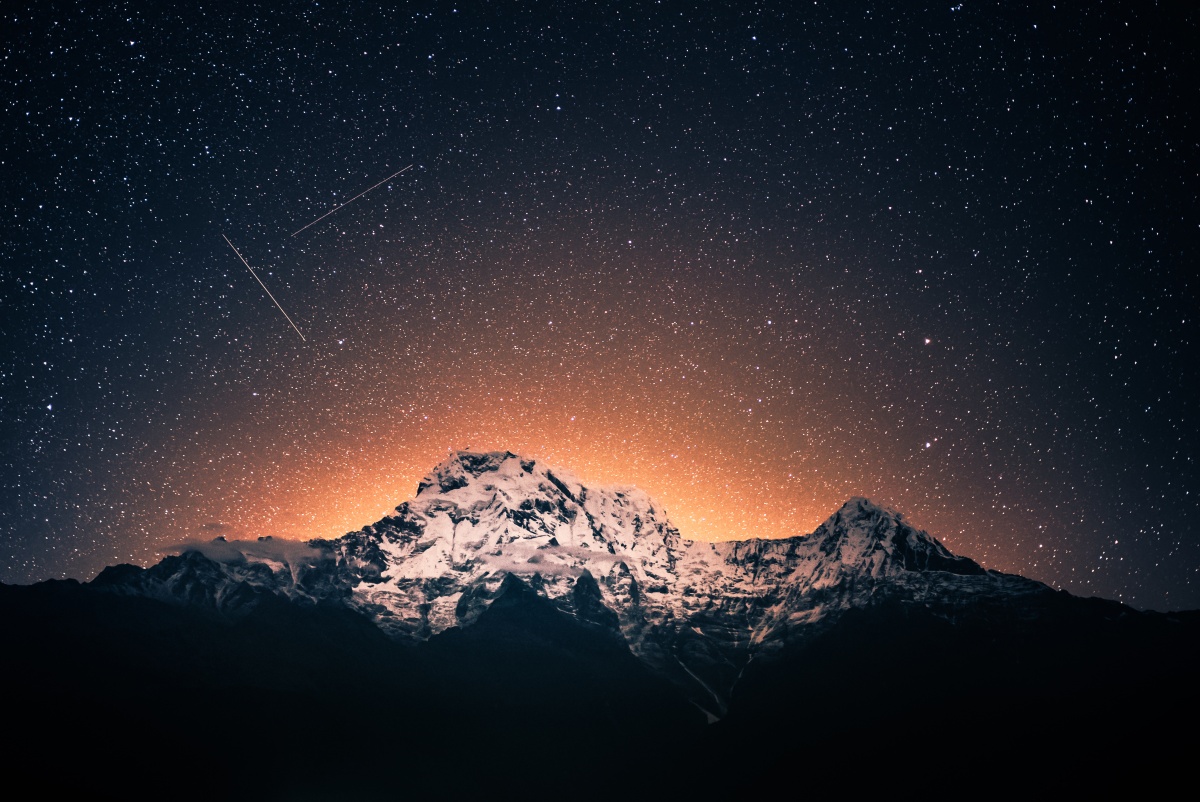 Shooting star
Taken:

October 16, 2016

03:11

Location:

Tolka, Annapurna mountain range, Nepal

- Map
Shooting star over Annapurna mountain range in Nepal.
This photo was taken from an awesome guesthouse along the way to Annapurna Sanctuary. The name of the place was Alluring view and it was located south of Tolka. They had an amazing rooftop view over the mountains that you could easily access anytime of the night so I spent quite a lot of time there. The only thing to worry about was an overprotecting dog who was around but luckily I didn't encounter him in the middle of night. Anyways the scenery was absolutely fantastic.
Tip: When trekking in Annapurna area try to ask the fellow travellers and guides for guesthouses with nice views. In my opinion that the thing that matters the most. Anyways you are there for the views right?
The location given is not exact. I couldn't find the place in Google maps.
All the photos and videos are 100% free to use for non-commercial projects. Just give credit to Arto Marttinen / wandervisions.com. If you want to use this for commercial project, send me email and I will give you a fair price.
By downloading this image you accept license. Please read before downloading.
Aperture

ƒ/1.8

Focal length

55mm

ISO

5000

Shutter speed

25s