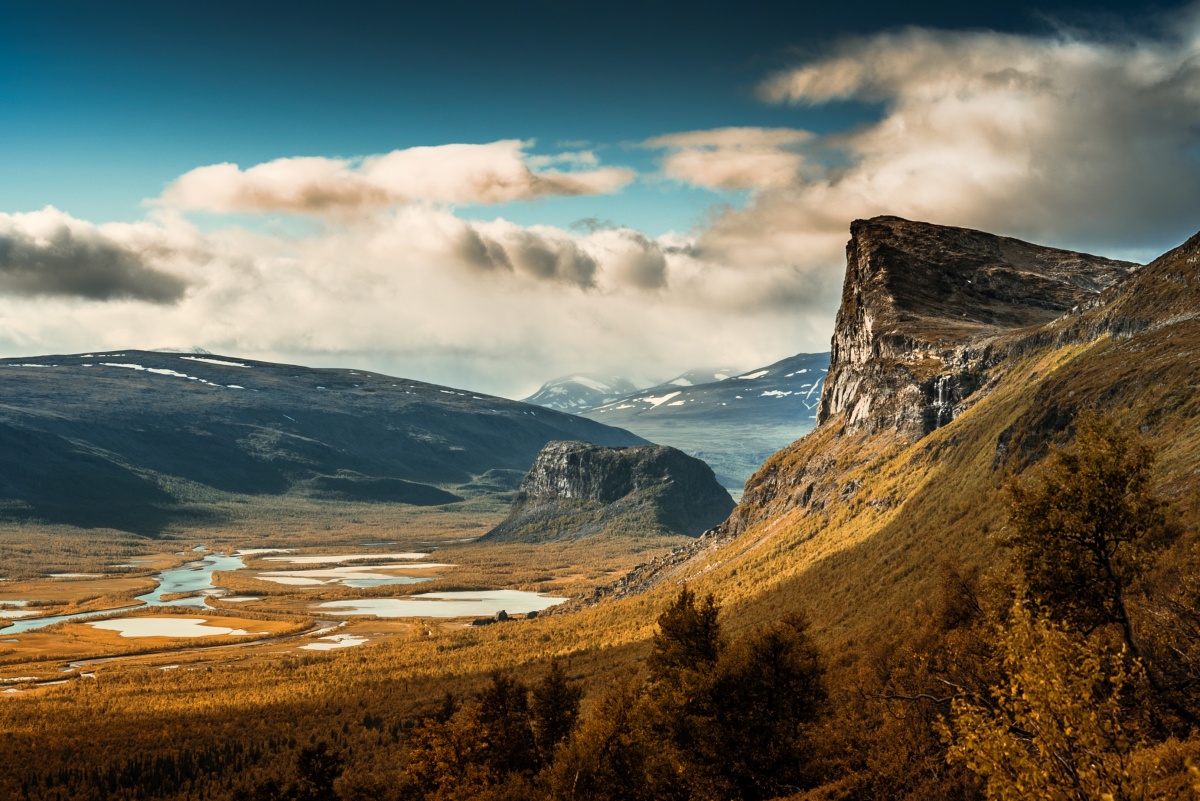 Skierfe cliff and river valley in Sarek, northern Sweden
Taken:

September 6, 2015

13:12

Location:

Sarek National Park, Northern Sweden

- Map
This has to be one of the most majestic sights I have seen. Getting here is actually pretty easy and it takes only about a day from nearest "parking lot". (Probably) the best time to visit is when autumn colors are starting to show up. It usually happens in mid september.
Tip: Watch out for outragerous lemmings that roam the mountains. They will eat through your stuff (backpack and tent) and munch your food. No joke.
All the photos and videos are 100% free to use for non-commercial projects. Just give credit to Arto Marttinen / wandervisions.com. If you want to use this for commercial project, send me email and I will give you a fair price.
By downloading this image you accept license. Please read before downloading.
Aperture

ƒ/6.3

Focal length

48mm

ISO

100

Shutter speed

1/500s