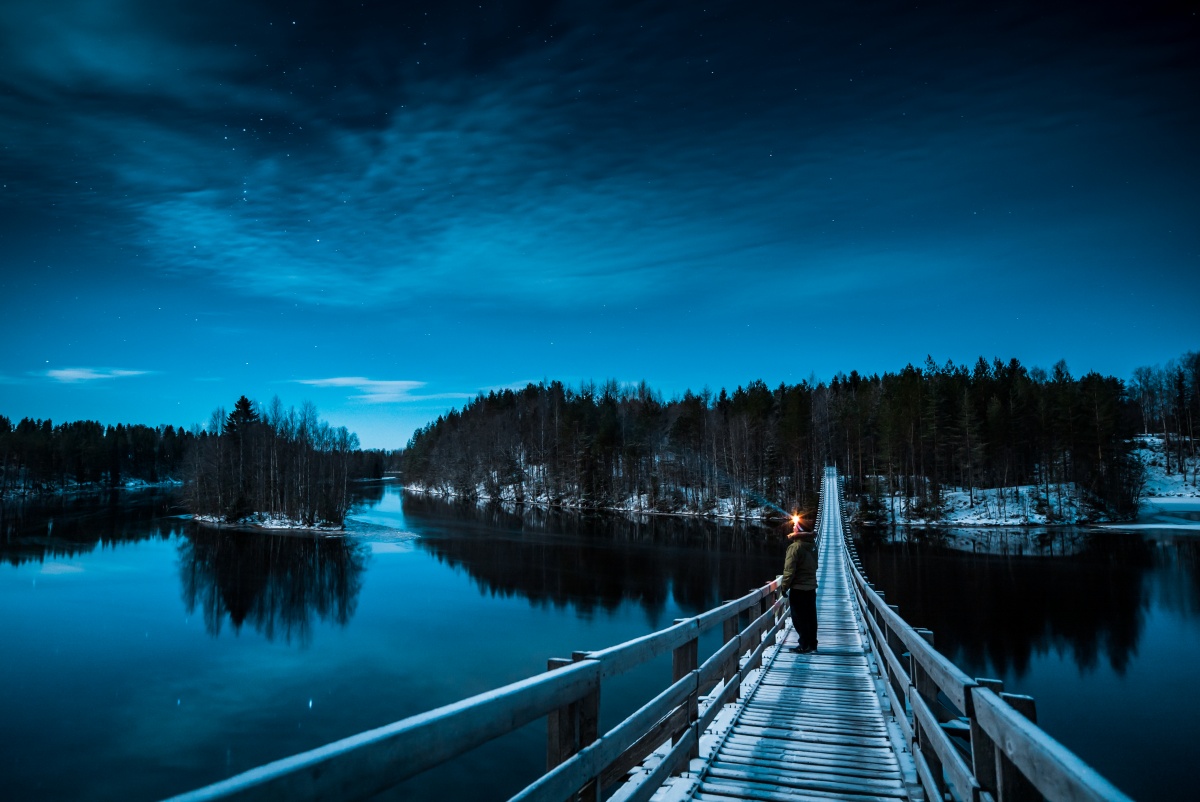 Suspension bridge over river Oulujoki in Finland
Taken:

December 27, 2015

00:11

Location:

Vaala, Finland

- Map
The good thing about Finland is that there are no big crowds or too much hassle anywhere.
Tip: If you are planning to visit Finland and you are looking for peace and solitude Helsinki definetely isn't the place to fly to. Choose a smaller city for example Rovaniemi or Kittilä instead. There you will probably find what you came to look for in the first place.
All the photos and videos are 100% free to use even commercially. Just give credit to Arto Marttinen / wandervisions.com.
By downloading this image you accept license. Please read before downloading.
ISO

1600

Shutter speed

15s