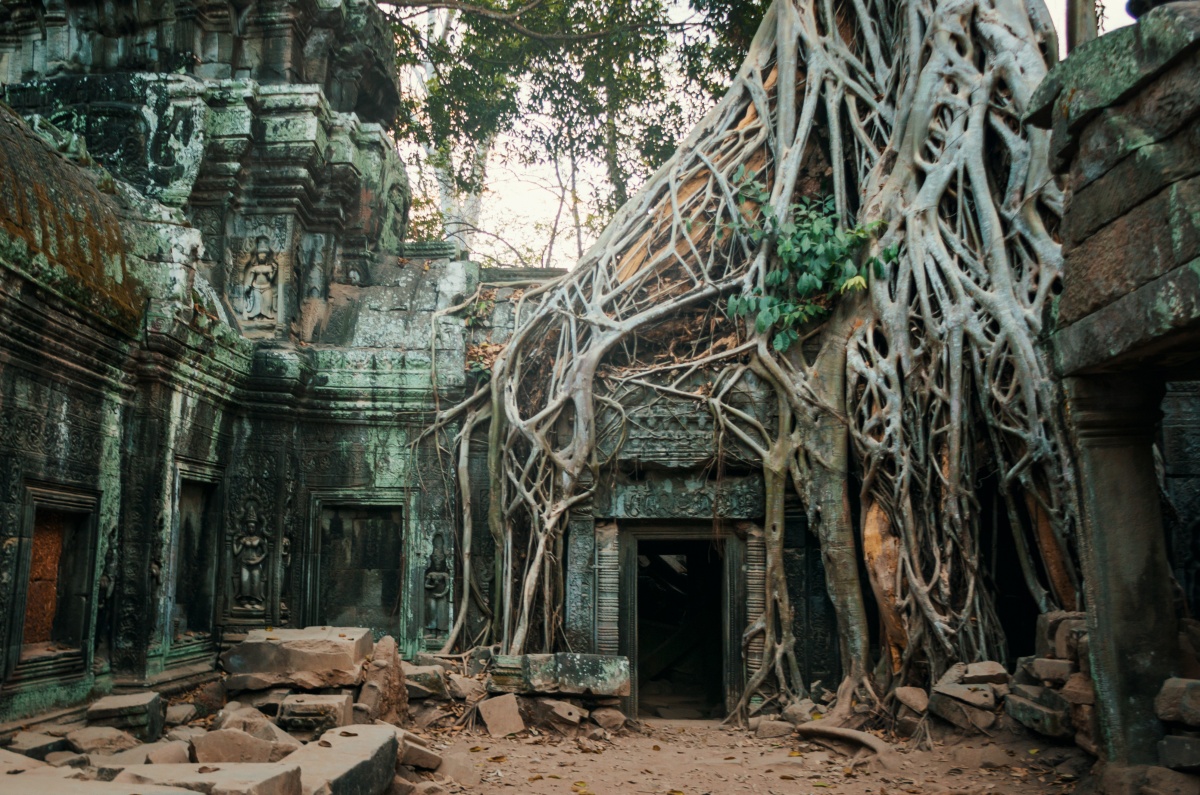 Temple ruins covered by roots
Taken:

November 29, 2023

07:44

Location:

Angkor Wat, Siam Reap, Cambodia

- Map
This photo of famous Ta Prohm temple was taken back when there were no fences around the sites and you could wander pretty much free everywhere. Ta Prohm is probably the most famous of the temples in Angkor Wat temple area in Siam Reap, Cambodia. It was also featured in pretty B movie Tomb Raider. Angelina Jolie was a bomb though.
Tip: Start your day from here. Take a motobike. Don't cycle around. It get's too hot.
All the photos and videos are 100% free to use for non-commercial projects. Just give credit to Arto Marttinen / wandervisions.com. If you want to use this for commercial project, send me email and I will give you a fair price.
By downloading this image you accept license. Please read before downloading.
Aperture

ƒ/3.5

Focal length

18mm

ISO

100

Shutter speed

1/20s