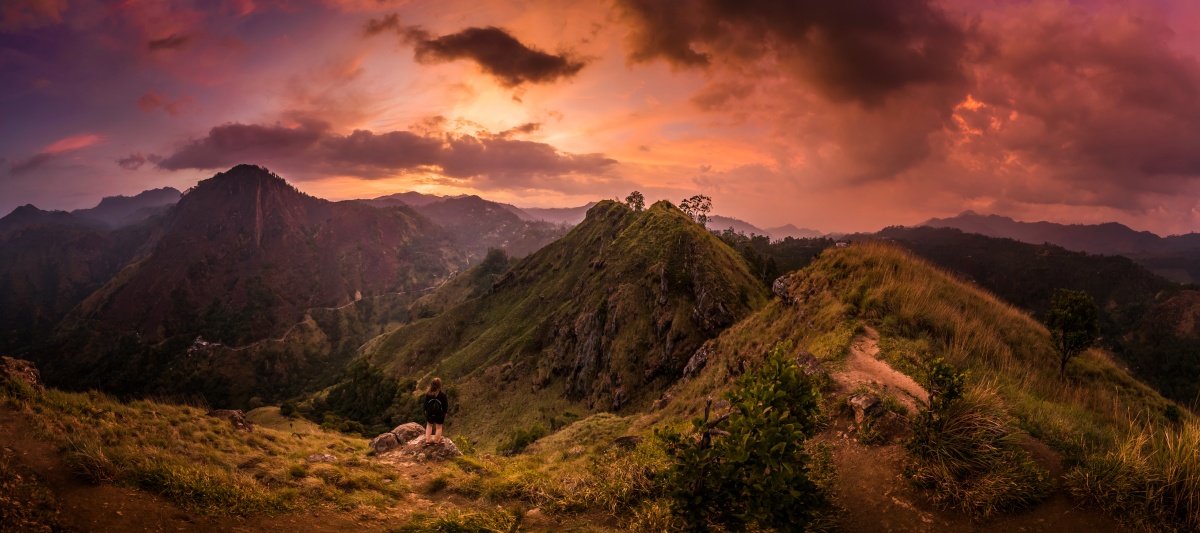 Top of mountain panorama
Taken:

August 24, 2016

18:45

Location:

Little Adam's peak, Ella, Sri Lanka

- Map
After rainy and disappointing Adam's peak journey we headed to Little Adam's peak in Ella for some views. The original plan was to see the site at sunrise but ended up going during sunset and definitely weren't disappointed. We saw a great sunset and there really weren't many people there and most of them fled before the mainshow. Little Adam's peak is really easy to climb and one of the easiest places to get great views in Sri Lanka. It only takes about one hour from Ella village.
Tip: Take a torch with you if you are going to see sunset. Otherwise your probability of falling will be close to 80%.
All the photos and videos are 100% free to use for non-commercial projects. Just give credit to Arto Marttinen / wandervisions.com. If you want to use this for commercial project, send me email and I will give you a fair price.
By downloading this image you accept license. Please read before downloading.
Aperture

ƒ/4.5

Focal length

15mm

ISO

320

Shutter speed

1/40s