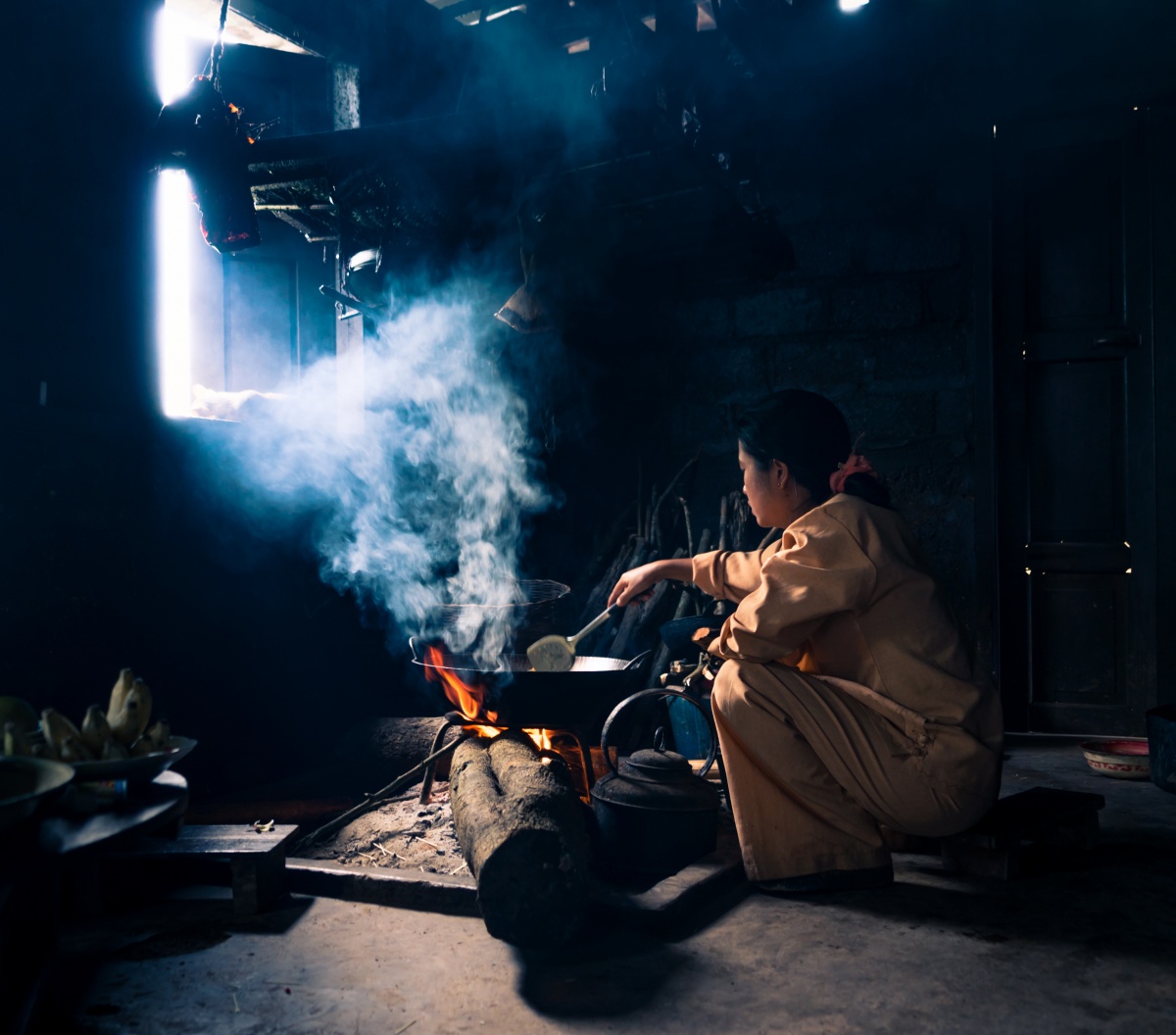 Traditional kitchen
Taken:

September 27, 2016

13:11

Location:

Kalaw, Myanmar

- Map
Traditional Palaung Kitchen in Kalaw, Myanmar. We were trekking near Kalaw and stopped for a lunch in a local home. Kin Kin who was one of our guides prepared us a meal of fried noodles and vegetables. Really good and safe since everything is fried in oil. Stomach bugs can get really nasty since the bacteria is so different from what our fat & lazy tourist bodies are used to. Open fire stove and wok style food is the most common kitchen style in the area.
Tip: Try local foods and delicacies when ever you have the opportunity but never ever ever do it the day before 16 hour bus ride. If you get food poisoning you'll be totally fucked. 😀 At least I try to always live to that basic rule.
All the photos and videos are 100% free to use for non-commercial projects. Just give credit to Arto Marttinen / wandervisions.com. If you want to use this for commercial project, send me email and I will give you a fair price.
By downloading this image you accept license. Please read before downloading.
Aperture

ƒ/4

Focal length

30mm

ISO

640

Shutter speed

1/50s