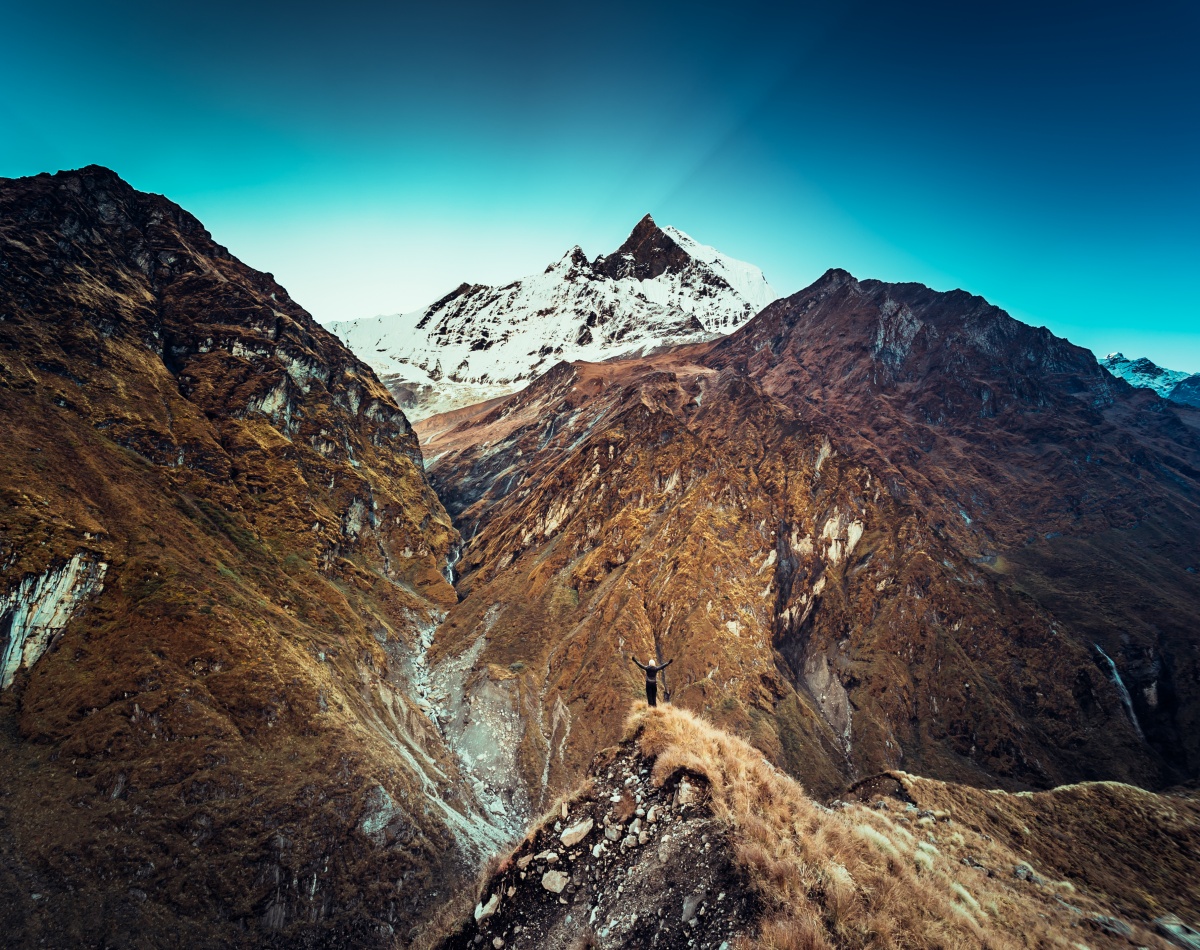 Waiting for sunrise
Taken:

October 13, 2016

06:00

Location:

Annapurna Conservation Area, Nepal

- Map
Waiting 🙌 for the sunrise over Annapurna III in Machapuchare Basecamp in Annapurna Conservation Area in Nepal. It's the best feeling to wake up in the morning when the views are like this. One of the most majestic areas in the world for sure. There are quite a lot of tourists though but you can find privacy easily if you go just 100 meters of the path in most of times. Also wake up early. The first hours of the day are usually the best. 🏞
Tip: When you go to trek Himalayas get a down jacket. Don't get it from Kathmandu since they are heavier and down isn't that good quality. Get a good one. You won't regret it. Warmth and weight rarely comes in the same package.
All the photos and videos are 100% free to use for non-commercial projects. Just give credit to Arto Marttinen / wandervisions.com. If you want to use this for commercial project, send me email and I will give you a fair price.
By downloading this image you accept license. Please read before downloading.
Aperture

ƒ/5.6

Focal length

15mm

ISO

100

Shutter speed

1/50s