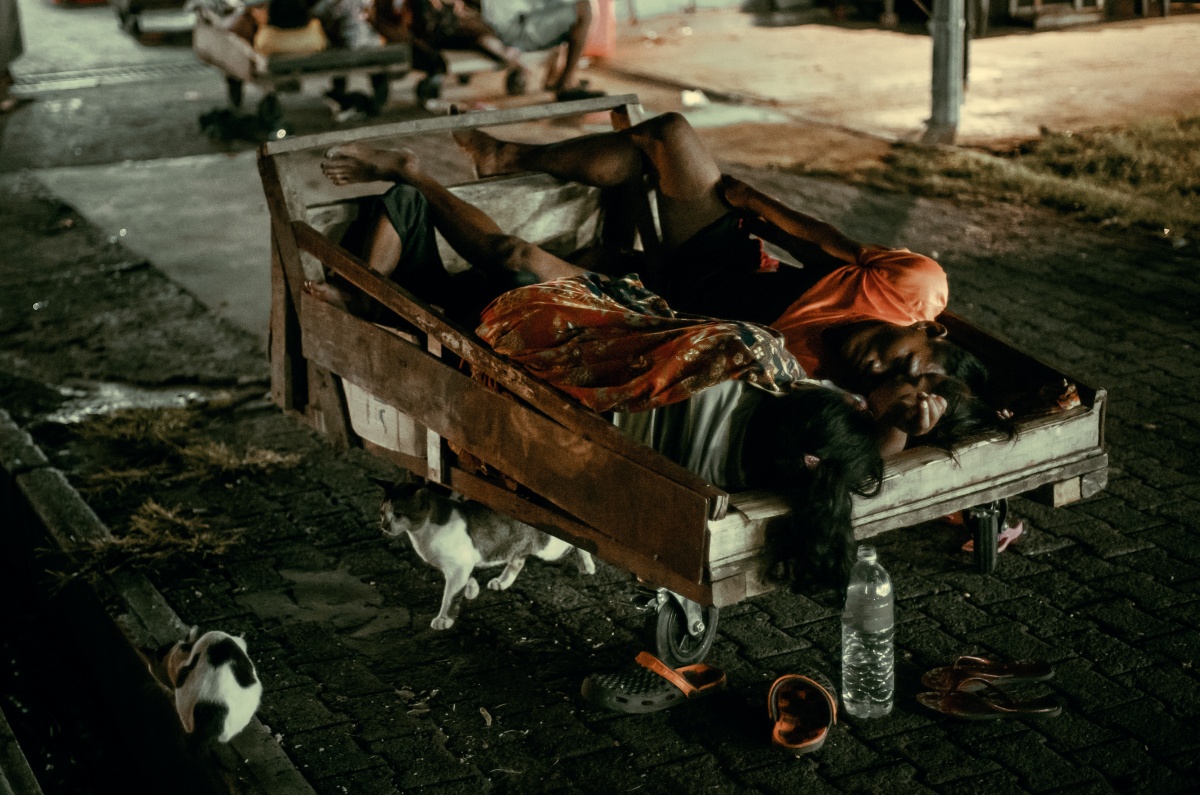 Women sleeping in cart
Taken:

January 25, 2015

22:21

Location:

Kota Kinbalu, Malaysian Borneo

- Map
Not everyone is lucky enough to have 55″ TV, social security or even roof to sleep under. There are lots of homeless people in the world living in extreme poverty surviving with under 2 dollars a day. That's why I sometimes feel a bit of an asshole when I travel around with clean clothes and pockets full of money. Probably one of the best ways to help local economy while traveling is to spend money on root level. So stay away from multinational hotel chains, McDonalds, Starbucks (even though you might miss the taste of western coffee) and shit like that and buy local products straight from the locals.
All the photos and videos are 100% free to use for non-commercial projects. Just give credit to Arto Marttinen / wandervisions.com. If you want to use this for commercial project, send me email and I will give you a fair price.
By downloading this image you accept license. Please read before downloading.
ISO

6400

Shutter speed

1/100s